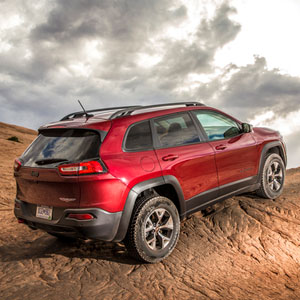 Planning a trip to New York City but worried that a rental car won't be big enough for you and your travel mates? Why not look into an SUV rental? SUVs offer plenty of space, (both for cargo and travellers) but are a more stylish alternative to trucks and mini-vans.
Advantages of Driving an SUV
SUV New York car rentals are known for providing safety to its occupants during accidents because of their weight and height. Although it has been rumoured that larger SUV's pose a threat to smaller vehicles, this was discarded in a June 1998 survey by the National Highway Traffic Safety Administration. The survey stated that SUV's perform the same as a full-sized car in the case of a collision and that they do not overpower smaller vehicles. Even though this test proved that SUVs were safe, companies took an extra initiative to build even better vehicles. European companies have begun to develop new technology that utilizes an electronic stability control system. This system involves sensors what would detect when your SUV New York car rental begins to lose traction and would automatically apply brakes to the appropriate wheel. These systems have been proven to help prevent vehicles from tipping or skidding when pared with safe driving techniques.
Sine SUV's are larger than most normal sized vehicles they are built heavier than other vehicles, which will work to your benefit in the case of an accident. Plus SUVs are better equipped for cargo and are great for off-roading adventures. Many companies like Toyota, Lexus and Ford are now beginning to come out with the "Cross-Over" vehicle: a vehicle that mixes both the features of an SUV with that of a full-sized car to create an even safer, more fuel efficient ride. These "Cross-Overs" have unit body construction and are easier to manage than the bigger, bulkier SUVs.
As of right now AAMCAR Discount Rentals is offering the Jeep Cherokee and the Nissan Pathfinder as their SUV New York car rentals, but be sure to check the site regularly, as the fleet is always growing! Below you'll find a little information on some of the features of the Cherokee and Pathfinder New York car rentals; if you're interested feel free to book it for your next trip to New York at www.aamcar.com!
The Jeep Cherokee
The Jeep Cherokee is a great alternative to a mini-van if you're planning on taking the kids on your next trip to New York City. The Jeep Cherokee was the first modern compact sport utility vehicle introduced to the market back in 1984 and has been one of the top SUVs ever since! The Cherokee New York car rental holds up to five people and serves well as a basic, economically priced SUV rental car. It has the convenience of a 4 wheel drive system, perfect for those slipper winter roads, while the spare tire is stored conveniently inside the rear cargo space.
The Nissan Pathfinder
The Nissan Pathfinder New York car rental is a roomy, comfortable and capable SUV. It can carry and outstanding amount of cargo, plus 5 passengers without feeling squished. The powerful engine emits little to no road noise and the suspension provides a smooth and comfortable ride. This SUV drives more like a car than a truck on pavement, but has the capability to go off-roading on some extremely messy roads! It's powerful, quick, while at the same time it feels surprisingly light and agile, with a speedy throttle response.
If you're looking for an ultra dependable cargo van, look no further than the Ford Econoline cargo van New York car rental from AAMCAR Discount Car Rental. This highly versatile vehicle is perfect for moving all kinds of items, from big, heavy refrigerators to small, delicate boxes. Trusting a moving company with your valuable possessions isn't always a good idea, so why not take control of the situation and use AAMCAR's Ford Econoline van rental for your next big moving job! Whether you helping take the kids to college, or moving to a new house in the city, the Ford Econoline New York car rental is great at transporting all of your stuff! AAMCAR Discount Car Rental is proud to offer the trusted Ford Econoline as one of their full-sized cargo van rentals so make sure to check it out!The Ford Econoline cargo van is one of the most trusted delivery vans in the commercial world thanks to its quality build, long lasting durability, spacious cargo bay and wonderful design. When Ford introduced the frame-on-body design used in the Econoline and Clubwagon line of vehicles there was nothing else like it on the market. This revolutionary technology helped to create a sturdy and rigid chassis, perfect for hauling heavy loads. Special paneling and insulation helps keep the interior of the Ford Econoline cargo van quiet and free of vibration, ensuring that your cargo stay safe and sound in the rear.
The Ford Econoline cargo van New York car rental is more than just your average moving van. Inside this vehicle you'll find comfy seats with plenty of built in support, dual airbags to keep you and your passenger safe in the unlikely case of an accident, a convenient and functional wrap-around instrument panel that helps keep your driving distraction free, and a great air conditioning system to keep you and your cargo nice and cool.
The cargo area of the Ford Econoline New York car rental is set-up with your moving needs in mind. The five door design makes loading and removing heavy objects a snap fro mthe Ford Econoline, while the payload capacity of approximately 276 cubic feet allows you to stow all sorts of awkward and heavy cargo. The powerful engine in the Ford Econoline helps this full-sized vehicle keep up with traffic, while at the same time the overhead cam design helps to increase the fuel economy and reduce excess engine disturbance.
The Ford Econoline extended van New York car rental is equipped with all sorts of helpful features to make your moving experience easy and hassle free. The look of the Ford Econoline has gone through a variety of changes including a larger grille, environmental controls and much more. Over the years the Econoline extended cargo van has become a sought after leader in fields like utilities and animal controls. This spacious van is perfect for transporting all types of cargo, even the fragile stuff. The interior of most Econoline models are equipped with a plus carpet to keep your valuables safe from unsightly nicks and dings during the moving process.
If you would like more information on the Ford Econoline New York car rental, please feel free to contact AAMCAR Discount Car Rental. Models and availability may differ from those stated here, so please call AAMCAR's toll free number at 1-800-722-6923. The Econoline New York Car Rental is the perfect moving van for any job, so don't miss out on your chance to save money by becoming your own mover! Renting your own moving van is a great way to cut expenses and keep a close eye on your valuables so take charge during your next move!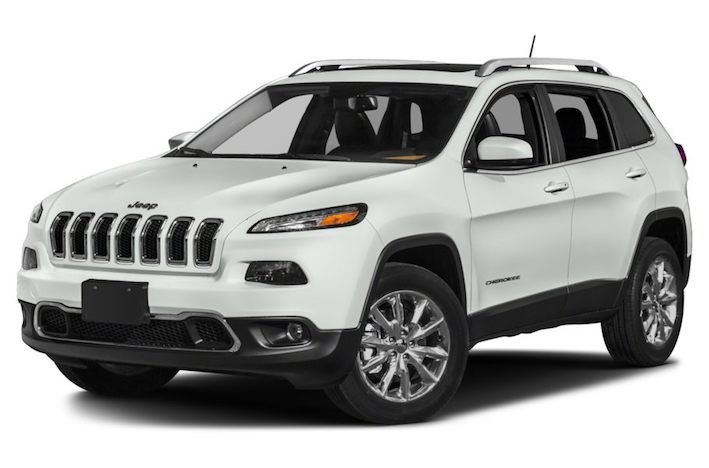 When the Jeep Cherokee first hit the road in the early 1980s it was designed like other full-size sport utility vehicles – big and clunky. All of this was about to change though! In 1984 the Jeep Cherokee was credited as the first modern SUV, thanks to a new unibody construction that combined station wagon characteristics with a little pickup truck frame. Since then the Jeep Cherokee has attracted a major fan base around the world as a totally functional sport utility vehicle. This customer demand has kept the Jeep Cherokee in production well past its expected due date, finally ending production in 2001. The popular Jeep Grand Cherokee started-up where this solid, inexpensive SUV left off, continuing the legacy of the Jeep SUV. AMMCAR is excited to offer this New York car rental to visitors planning a vacation to the Big Apple area. Whether you're in need of some extra cargo space, or extra passenger room the original SUV Jeep Cherokee New York car rental is the perfect vehicle for you!
The final generation of the Jeep Cherokee began in 1997 and was completed in 2001. A powerful V6 engine was added to the Jeep Cherokee in '01, which sported a top notch low-emissions government certification. The Jeep Cherokee is a tough little SUV complete with the Jeep staple four-wheel drive. This SUV is designed with a higher rigidity than most other vehicles, thanks to a lighter body weight and wonderful handling.
The Jeep Cherokee is coined as the first SUV vehicle to combine four door versatility with the automotive comfort of a mid-size sedan. This SUV New York car rental is a no-nonsense vehicle that provides practical styling with an economical design. Although the interior isn't as luxurious as some of the more modern SUV, the Jeep Cherokee is still a remarkably comfortable vehicle. The seats in the Jeep Cherokee are snug and offer plenty of support, while features like air conditioning and a powerful sound system help add to the Jeep driving experience.
The off-roading capabilities of the Jeep Cherokee New York car rental are phenomenal. Thanks to its light curb weight the Jeep Cherokee is in a class all its own; this surprisingly agile SUV New York car rental is an absolute pleasure to drive in Big Apple traffic because it can quickly and nimbly dodge in and out of traffic jams, avoiding pothole craters like a pro! Plus if you ever feel the need to take a walk on the wide side, this sporty SUV can take to the trails like no other vehicle out there. All Jeep vehicles are built tough, and the Cherokee New York car rental is no exception; the combination of ground clearance and a short wheelbase make the Cherokee at home in almost any type of terrain. The Selec-Trac four wheel drive system available on some Jeep Cherokee models helps to enhance driving in undesirable situations like snow or rain, resulting in increased driver control.
Although this vehicle isn't as flashy as more modern SUVs, the Jeep Cherokee New York car rental can still get the job done quickly and efficiently. The exterior design of the vehicle is rustic and tough, thanks to great body lines and a sturdy box facade. The classic front grille of the Cherokee reminds you that you're driving a Jeep, while the roof rack is ready and waiting for all sorts of outdoor gear! The Jeep Cherokee is also well equipped with plenty of cargo space, perfect for packing picnics or storing shopping bags! There's also enough passenger space in this SUV rental to chauffeur friends and family all over the wonderful state of New York without cramping anyone's style. If you would like more information on the Jeep Cherokee New York car rental, please feel free to contact the AAMCAR Discount Car Rental offices.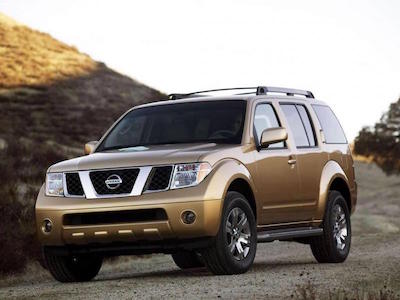 This is contemporary SUV is quick and powerful, radiating a subtle air of class and prestige. The Nissan Pathfinder drives like a car, boasting easy steering and great handling – two characteristics that are hard to come by in the modern SUV. Recent upgrades to the Pathfinder have also helped to give this sporty vehicle more power and pizzazz, creating a lot of attention in the automotive world. AAMCAR Discount Car Rental loves the Nissan Pathfinder because it offers a spacious interior, while at the same time maintaining the high level of comfort customers come to expect from Nissan New York car rentals. The Nissan Pathfinder New York car rental at AAMCAR offers full-sized comfort, at a less than full-sized price, so don't miss out on your opportunity to drive this exciting rental vehicle!
The Nissan Pathfinder has undergone a variety of changes since the turn of the millennium including extensive exterior and interior redesigns. By 2002 the Nissan Pathfinder was totally reborn with a new grille, better seats, 16 inch wheels and shiny titanium accents. This burly vehicle was available in both two wheel and four wheel drive, while all models included a powerful 3.5 liter, 250 horsepower V6 engine, perfect for tackling all types of traffic! The new exterior styling of the Nissan Pathfinder took on an evolutionary feel as more efficient features were added to enhance the Nissan's driving experience. The most notable feature on the Nissan Pathfinder's exterior is that of the square-faced front end. This accentuated detail adds to this New York car rentals tough image, while still maintaining a composed appearance.
Inside the Nissan Pathfinder you'll be pleasantly surprised by the immense space and luxurious comfort. Many modern amenities also dot the dashboard, making the interior of the SUV feel like a marvel of modern engineering. But don't worry; every knob and switch is in easy reach of the driver's seat, resulting in a natural and comfortable driving atmosphere. The signature Nissan black on white instrument panel is bright an easy to read while the one touch control for the power windows and sunroof is a greatly appreciated addition.
Driving the Nissan Pathfinder proves to be a great experience, thanks to the responsive sport handling and quick throttle response. As mentioned earlier, driving the Nissan Pathfinder SUV is much like driving a car, especially in the area of acceleration. Manual transmission models of the Nissan Pathfinder New York car rental are capable of doing a vary fast 0 to 60 miles per hour in 7.6 seconds – that's faster than a lot of modern sedans! The Nissan Pathfinder is also equipped for some serious off-roading adventures, so don't be afraid to stray from the concrete jungle habitat of NYC! The Pathfinder is built for rugged terrain, thanks to high ground clearance and comfy suspension, so go ahead and take the road less traveled!
The brand new 2017 Nissan Pathfinder is a true work of art thanks to a stronger drivetrain, 4×4 technology and a massive V8 engine. The New Nissan is also designed on a truck frame to increase the interior volume and give the truck a whole new look. Exterior accents on this new SUV make it a force to be reckoned with, especially the newly designed grille. Interior upgrades have also been added to the new Pathfinder resulting in 4 new trim levels and plenty of space! Whether you're traveling with friends, or planning on making some new ones will in the Big Apple, the new 2017 Pathfinder has plenty of available seating room!
If you would like more information on model availability for the Nissan Pathfinder New York car rental please feel free to contact the friendly staff at AAMCAR Discount Car Rental.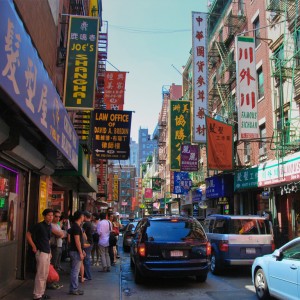 So what's the first thing people notice when they come to visit New York City? Is it the breathtaking skyline, the beauty of Central Park, or maybe the glitz and glam of Times Square? Maybe, but I'm willing to bet there's something else even MORE noticeable than the above things give up? It's the TRAFFIC!
New York City is known worldwide for its jam-packed streets and complicated road signage. If this is your first time driving a New York City rental car you may want to check out AAMCAR's Getting Around NYC page for tips on how to deal with rush hour traffics and intersections. If you're looking for some more safety hints on keeping your cool while driving in NYC look no further; we at AAMCAR understand that safety is important to our New York City rental car customers so we've taken the time to amass a bit of helpful advice for our visiting drivers.
Buckle Up!
Seatbelts were put in cars for a reasons people, so be sure to take advantage of that. Be sure to buckle up and make sure that all of your passengers are strapped in safely too. In the unlikely case of an accident you'll be glad you did!
Watch out for Taxicabs!
New York is literally CLOGGED with these yellow roadhogs. Even though they're entitled to the same laws as you and I, they don't always act like it. So be sure to always yield and let them go ahead even though you may not always want to.
Turn on your Headlights!
Be sure to turn the headlights of your New York car rental on once dusk has fallen. This will help both your visibility and the visibilities of others on the road. Plus it's the law.
Don't Gridlock the Flow of Traffic!
Blocking the flow of traffic is by far one of the most common problems when driving in NYC. When you're approaching an intersection don't continue through the light unless you are positive that you can make it completely through in time. If there is already a back up of cars in the intersection, please don't fall in behind; stop behind the road markings and wait for the next light. Many accidents can be avoided by simply exercising patience.
Don't Open Your Car Windows to Strangers!
New York, just like any other big city, is full of roadside window washers and other entrepreneurs. Although it's difficult to say no to these people it's just safer to keep the doors locked and windows rolled up on your New York car rental. Not all the people who approach your car do it out of the best intentions.
The Art of Parking!
Finding a safe spot to park your New York car rental is relatively easy if you know the simple rules to follow
Be sure to park near a source of light; this could be a street lamp, or a store front. Studies have show that cars parked in lighted areas are less likely to be chosen as a potential target.
Make sure that all valuables are out of sight within the car. Don't leave any of your days shopping sitting in the backseat or your purse on the dashboard. Thieves are looking for easy smash and grab targets so don't become a statistic.
Lock your doors and roll up your windows! It may sound pretty self apparent but lots of people for one reason or another, often forget this obvious safety feature. So make sure to take a moment before you head up to your hotel room to double check your New York car rental. A few extra seconds to walk around your car can save you lots of pain in the future.
AAMCAR Discount Car Rental would like to welcome you and your fellow travelers to New York City, one of the biggest, brightest and by far busiest places in the world! If this is your first time visiting New York City you may be a little overwhelmed by the high volumes of traffic speeding down most of the expressways and downtown avenues. But just because it looks a little scary doesn't mean that you should abandon the idea of purchasing a New York car rental. We here at AAMCAR have put together a few helpful tips for getting around the Big Apple in your New York car rental. From keeping your cool in rush hour traffic, to navigating busy intersections, we've got all your basic questions covered here!
Know where you are going! New York City is an extremely hectic place to drive, even for seasoned veterans! So make sure that you know exactly where you wish to go, and try having at least two routes planned. That may sound like a lot of extra work, but trust me; if you only have one route to follow it'll be just your luck to hit construction or an accident. In this case be sure to always have a local map stashed in the glove compartment of your New York car rental. If you're lucky you may still be able to formulate a backup plan!
Watch for Pedestrians! NYC is always crawling with pedestrians regardless of the time of day so be careful to watch for jaywalkers and other inattentive by standers.
Avoid driving with distractions! Please don't try and drive while talking on your cell phone, especially if you're unfamiliar with the streets. Cell phones can cause you to miss unfamiliar street signs resulting in the possibility of an accident. So please turn down your radio, eat breakfast before you leave the hotel and turn off your cell phone; you don't want to spend your trip to New York City in the hospital.
AHHHHH, Rush hour traffic! It's ok, try to stay calm! The best advice I can give about rush hour is to avoid it! Driving between the hours of 7 to 9 AM, and 5 to7 PM on any main streets is probably not a good idea; you will most certainly get stuck in the morning and evening commutes. If it is absolutely necessary to be on the roads during these periods be sure to plan your time accordingly. Try to leave at least and hour ahead of schedule. And don't be surprised if you have to wait for over 2 hours in traffic it's been known to happen!
Common Street Signage! The following are common street signs that can be found on many of NYC's main streets:
Two-Way: many major streets in New York are common two-ways; this means traffic is traveling both with you and against you.
One-Way: If you're planning to visit Manhattan in your New York City car rental be prepared to see a lot of these; this may hamper many of your traveling plans so be sure to have a map handy!
Odd and Even Streets: Odd-number streets travel West, while even-number streets travel East. Avenues: These streets are normally North to South and can be both one way or alternating
Turning: Turning on a red traffic light in all of the New York boroughs, including Manhattan, unless otherwise stated, is strictly PROHIBITED! On some corners you may find signs that say "After Stop Right Turn on Red Permitted" but these are not common, so if in doubt, DON'T TURN!
New York Speed Limits: Speed limits on all of the New York City boroughs streets are 30 miles per hour (excluding expressways),unless otherwise posted and no this is not just a recommendation. Police are constantly on the look out for speeders so don't think that just because you have a fancy New York City car rental you have the right to zoom around like a crazy person!
On September 11th, 2001 the world as we know it changed. For weeks images of that infamous day were replayed over and over again on every national and international television station. Now, four years later, New York City, the United States and the world are still coping with the tragic ramifications of that fateful day. Today the ground where the World Trade Center Towers stood is known as Ground Zero. After months of debris removal and waves of never ending emotion a memorial is in the process of being erect at Ground Zero.
The Design
Driving past the spot that used to be home to the World Trade Centers today in you're New York rental car is sure to fill both American and international visitors alike with an immense sadness. After the initial shock of the World Trade Center attacks had become less apparent the question of what to do with the grounds was bought up. A memorial was the only suitable option, a place for family, friends, fellow Americans and international tourists to visit and pay tribute to the fallen heroes and victims of that fated day. The architect behind the design of the World Trade Center Memorial was chosen from a record number of entries. Co-designer Michael Arad was the winner of the competitions with a design that includes a tree-studded plaza, subterranean corridors housing artifacts and two reflecting pools. This design is called "Reflecting Absence" and is meant to give visitors a sense of peace.
Memorabilia from the attacks such as a demolished fire truck, the tower's faade and Fritz Koenig's sculpture "The Sphere" (which was originally a centerpiece in the foyer of one of the Towers) have been singled out by the Coalition for 9/11 Families as specific artifacts requested to dot the memorials premises. This site, once completed, will be a magnificent site, both up close, or from the window of your New York rental car, calling forth the American spirit, and the will to persevere. The world will never forget September 11th, 2001, nor will we forget the brave policemen and fire fighters who gave their lives in the line of duty. America thanks you.
The World Transit Transportation Hub
Ground Zero will also be the home to a brand new World Trade Center Transit Hub. The new PATH commuter terminal was designed by a Spanish architect named Santiago Calatrava as an open aired gateway workstation. The pavilion will mirror the outstretched wings of a bird capturing "the beauty and promise of a dove flying free from a child's hand". The terminal will be a $2 billion dollar project that will link an estimated 250,000 passengers to different ferries and 14 different subways helping to alleviate the flow of Traffic for those of you driving New York rental cars. The hub will hopefully open in 2009, so be sure to give your New York rental car sometime that year and take a ride on the subway, remembering the lives lost September 11th.
Rebuilding the World Trade Center
The area around Ground Zero has been dedicated to rebuilding parts of the World Trade Center and other commercial buildings like hotels and retail space. Proposed building plans include skyscrapers which will rise 1,500 feet into the air, higher than the original 1,350 feet World Trade Center Towers, proving that America will not surrender to the fear of terrorism.
The skyline of New York City will never be the same without the twin towers of the World Trade Centers and nothing can be done to bring back the lives of loved ones lost. Hopefully the proposed memorial at Ground Zero will help to keep their memory alive.
New York City is full of many service providers such as valet parkers, taxi drivers, bellboys and messenger services. All of these industries often expect a gratuity in return for their extra care and attention. Although tipping is not a necessity, it is greatly appreciated, but be careful not to get fooled into paying more than is deemed required. Just because you've saved money on your New York car rental doesn't mean you have to throw it away. Read on for some helpful tips and handy rules for remember just who to tip and how much is needed.
Tip Trends in New York City
Aside from traditional service providers like delivery workers and cleaning services, many other businesses have taken to placing a "Tip Cup" near their registers. Pizzerias, gas stations, coffee shops and cafs are just a few of these establishments. These cups are left for customers who wish to tip the attendant working behind the counter. Although it's not necessary to place any money into these designated cups, if your server was polite, prompt and perky, the extra change is always appreciated. So cleanout those New York car rental cup holders and show you're appreciation for the hard working people on the Big Apple.
Hotel Staff and Housekeeping
$3 to $4 a day is good rule of thumb for tipping the hard working hotel service people of New York. Or if you like, you can always leave a compounded tip the last day of your stay; just leave a sealed envelope on the nightstand or desktop labeled "Housekeeping". Either way it is always nice to reward the housekeeping staff for their diligent work. Of course one must always use their discretion when it comes to leaving a gratuity. If you are unsatisfied with the overall cleanliness of your hotel suite, (i.e. the beds are not made, or the floor has not been vacuumed), there is no need for you to feel obliged to leave a tip.
Taxi Services
While visiting the Big Apple you may choose to take a taxi instead of braving the heavy traffic in your New York car rental. In this case be sure to carry cash with you because taxi cabs do not except debit or credit. 15% of the fare is a customary amount for tipping your cab drivers. Again it is up to you whether or not you wish to leave this large of a tip, or any tip at all. If your taxi driver took a longer than necessary route, executed unsafe traffic maneuvers, or broke any laws during your trip it is ok to avoid leaving a tip.
Messenger Services and Bellboys
Tipping a messenger or bellboy is not entirely necessary, but a few dollars is always appreciated. If you have extremely heavy luggage that must be carried up numerous flights of stairs you may wish to give the attendant a few more dollars but typically $2 or $3 is sufficient.
Parking Garages and Valet Attendants
If you have decided to leave your New York car rental with a valet parking service it is normally polite to tip the valet a few bucks. Before tipping the attendant you should do a quick vehicle check to look for dents and scratches. If the valet has tinkered with the radio station or moved the settings of the driver interior there is no reason to leave a tip. But if the service was prompt and friendly $1 or $2 is sufficient.
Some services offered to you during your trip to New York City may not be appreciated. It is common to run into people on the streets trying to peddle unwanted services; for example, people all over NYC attempt to wash car window shields at stop lights and road signs everyday. It is not necessary to tip these people for their services if you have politely asked them to step away from your New York car rental. If the window washer becomes more aggressive in their requests for payment, quickly lock your doors and avoid any further conversation.
SoHo is a neighborhood in Manhattan that is bounded by Houston Street to the North, Lafayette Street to the east, Canal Street to the south, and Varick Street to the west. The name comes from the famous London, England shopping district with the same name. The name is justified by the name South of Houston Street. Today the area is trendy, but it was once known as the Cast Iron District.
SoHo History
SoHo was supposed to have two elevated highways for the two lower branches of the Lower Manhattan Expressway. The highway was built to take traffic through Manhattan to the Williamsburg Bridge and the Holland Tunnel. However, there was a preservation movement that started with the destruction of Pennsylvania Station that sought to preserve the historic structures. The 19th century cast-iron structures would be threatened by the highway. The project was successful, and when you drive through the area with your New York car rental, you will not see these structures.
The result of the preservation of the old buildings was a number a buildings that were not very good for commerce or manufacturing. Instead, many of the upper floors in these building became lofts, attracting artists who liked the natural light and the cheap rent. Originally these buildings were not built for people to live in, and in fact they were doing so illegally. This was ignored for a while, until the artist population grew and something needed to be done about the problem. The area was not suitable for manufacturing, and it then became residential space. AS factories left and people moved in, there was a lot of space available for cheap rent. Until the 1980s, living here was still somewhat illegal. The area was not zoned for living still, and often people had to convert the space into livable areas with their own money. However, after the 1980s there was a rapid rise in the image of the neighborhood, and the artists began to move out and galleries, boutiques, restaurants, and young professionals moved in. Today, as you drive though with your New York car rental you may also notice this trend.
Visiting SoHo with your New York Car Rental
Many people come to SoHo with their New York car rentals to shop in the fashionable boutiques and see quaint galleries. Most of the stores are clustered in he north area of the neighborhood along Broadway, Prince, and Spring Street. Sidewalks can be crowded with people selling goods and walking through the area. The southern part of the neighborhood by Canal Street and Grand Street still have some of the old SoHo feel and is much less crowded than the touristy north.
SoHo is an interesting place to visit with your New York car rental. It is a brilliant mix of old and new: the old factories that have been rejuvenated with new life. It is well-known in popular culture and is interesting to experience. Every visit to New York should include a visit here with your car rental!
If youre looking to add a new spin to your upcoming New York City sightseeing experience look no further than the Roosevelt Island Aerial Tram, which is often credited with providing some of the citys most stunning views! Designed to connect the busy Manhattan borough with the neighboring residential Roosevelt Island, the aerial tram takes about 115 trips per day, providing hundreds of AAMCAR Car Rental New York City rent-a-car vacationers with breathtaking glimpses of the surrounding skyline. Built as a temporary measure of transportation in 1976, the tram is the only commuter cable car currently operating in North America. Uniquely New York, this bright red commuter vehicle is open 7 days a week, so be sure to drop by and take a ride during your upcoming AAMCAR Car Rentals New York City vacation!
The Roosevelt Island Tram was built by the Swiss Vonroll company under the design firm of Prentice & Chan in 1976. Designed to hold 125 travelers, the Roosevelt Tram is one of 20 commuter trams currently operating in the U.S. and Canada, providing AAMCAR Car Rental New York City travelers with tons of exciting photo opportunities and picturesque views. Unlike other commuters, the Roosevelt Tram features advanced aerial technology, allowing travelers to reach the maximum height of 250 feet during each commute. Born out of residential frustration with the New York City Transit Authority, the Roosevelt Island Aerial Tram has serviced well over 26 million passengers in the last 30 years providing residents and travelers with an exciting sightseeing extravaganza!
The Roosevelt Island Aerial Tram currently costs $1.50 each way to ride (students with tram permits ride free, while seniors and disabled riders will receive a round trip for $1.50), providing AAMCAR Car Rental New York City travelers with an exciting afternoon adventure. Rides take approximately four and a half minutes, covering over 3,100 feet at 16 miles per hour. Two cabins currently make the trip between islands once every 15 minutes from 6:00am to 2:30am (3:30am on weekends) and continuously during heavy morning and afternoon rush periods. If youre interested in riding the Roosevelt Island Aerial Tram during your upcoming AAMCAR Car Rental New York City trip it is recommended that you purchase tickets at the TramPlaza, which is located at the corner of 59th Street and Second Avenue in Manhattan.
About Roosevelt Island
Roosevelt Island, which is under the legal jurisdiction of the Manhattan borough is owned and operated by the City of New York, but was leased to the states Urban Development Corporation in 1969 for 99 years. Named for a memorial that was to be built to President Delano Roosevelt (which was never built due to the architects untimely death) is now home to numerous residential communities and high rise apartment complexes. The Island is also home to two long-term care facilities. Numerous foreign diplomats also own estates on the island due to its close proximity to the United Nations Headquarters on Manhattans East Side. Often referred to as the Little Apple, Roosevelt Island is home to limited-traffic and numerous mixed-income multi-ethnic communities.
The Roosevelt Island Aerial Tram and Hollywood
The Roosevelt Island Tram has been featured in numerous movie scenes, including the recent Spiderman blockbuster. It is also the setting for the 2005 film, Dark Water starring Jennifer Connelly. AAMCAR Car Rental New York City travelers may also recognize the tram from the popular King Kong thrill ride at Universal Studios in Orlando, Florida.
If you would like to learn more about the Roosevelt Island Aerial Tram before visiting the Big Apple in your AAMCAR Car Rental New York City rent-a-car please feel free to call the Roosevelt Island Operating Corporation at 212-832-4540. Tram schedules and information can also be heard by calling 212-832-4543 extension 1.