A New York rental car company you can trust and rely on, AAMCAR is one of the leading NY car rental companies and enjoys an excellent reputation in the Upper West side of the city, through to Manhattan and beyond.
Part of the reason we are so popular is that we don't believe in landing our customers with hidden charges. In other words, the cost you are quoted when you call us is what you pay on receipt of your vehicle – regardless of whether it's a passenger van, mini van, sedan or SUV etc. And this is despite the fact we are one of the cheapest NYC car rental firms around.
Having survived in the NY car and van rental business for nearly three decades now we always knew we were doing something right. However it is the loyalty of our regular customers – many who have been with us from the start – that convinces us it is our fair pricing and customer service which leads to us being at the top of our game.
We realize that speed too is of the essence, of course. And because of this we always make sure you get your booking in plenty of time so that you turn at your chosen location unfazed and without a hair out of place.
Meanwhile, as a company we are delighted with the results of a recent CRX Consumer Study which showed that past customers of AAMCAR here in New York would be happy to rent a vehicle from us again, as well as recommend the AAMCAR name to their friends and relatives.
Promotions
Keep an eye on our website for special promotions over holiday periods, as well as ever- changing discount ranges for different categories of individuals. These include a five per cent reduction for week days for the month of December 2014. Current offers include $20 off a three day 15 person passenger van rental in NYC.
AAMCAR Discount Car Rental has been serving the Upper West side and all of Manhattan for 25 years. We have two locations easily accessible by public transportation and conveniently located next to the highway for a quick, easy exit to your destination. We feature all size sedans, Suvs, cargo vans, minivans and 15 Passenger vans. AAMCAR offers low competitive rates and NO HIDDEN CHARGES.

Success / growth can be attributed to the high level of standards the Owner/President maintains and also due to the loyalty of our many satisfied clients who frequently are more than happy to refer prospective clients.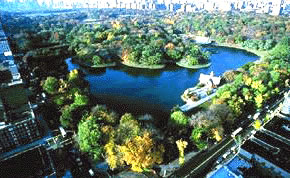 AAMCAR knows and understands the value of a person's time, especially in NYC. Phones calls are always answered on the first or second ring. Customers are always talking to a live agent and NEVER a machine.
At the office, customers are always greeted with a warm welcome and in their rental car within MINUTES. AAMCAR has Certified Mechanics on site to maintain all vehicles on a daily basis ensuring a safe, undisrupted trip to your destination.
AAMCAR is also proud to be one of the few, if not only companies, that Guarantees GUARANTEES your reservation.
Many have experienced a situation where they reserve a car and show up only to find their reservation was lost or the company was overbooked. AAMCAR understands the importance of a reservation and will not, as a consideration to you, OVERBOOK our fleet.
An Independent Consumer Survey, conducted by CRX, found AAMCAR to be of great value, vehicle satisfaction and showed that consumers would not only rent again, they would also recommend AAMCAR to others. AAMCAR Representatives are courteous, knowledgeable and offer prompt professional service.
News
New York, NY (PRWEB) November 20, 2013
The holidays are fast approaching. In addition to maintaining low rates during the Thanksgiving and Christmas holidays, AAMCAR announced today that they are rolling out a new program designed to thank their frequent renters. If you have rented with AAMCAR at least 3 times in the past year and plan on renting over the Thanksgiving or Christmas holidays, you are eligible to receive a coupon worth up to 50% off…
Read the full article here
New York, NY (PRWEB) April 23, 2012
In order to provide its clients with an easier way to connect with AAMCAR, the company integrated the live chat feature onto its website.
Months of September through mid-November are some of the best times to visit New York City. In the city, there are deals on Broadway shows, hotels, lots of other fun activities. How about your car rental? We hear from many customers who are interested in renting cars to travel all over the state of New York. They want to visit Niagara Falls, Adirondacks, Poconos, Boston, etc. Here are some tips in helping you obtain the best deal for your money…
Read the full article here