If you've ever been to NYC you'll know that sports are a huge part of what makes the city tick! Whether it's catching a hockey game or chilling at a tailgate party in your New York car rental, NYC has a long history of successful sports teams. New York has a professional basketball team in the NBA with the Knicks, a pro hockey team in the NHL, the Rangers, two Major League Baseball team in the battling Yankees and Mets, while the Jets and Giants are pro football teams and the Liberty are a professional women's basketball squad. New York supports all types of sports, both professional and amateur, so reserve your seat tonight!
The New York Rangers
Hockey has been a New York past time ever since the 1926-27 season when the city was granted an NHL hockey franchise. In the teams sophomore year the Rangers played hard and won the Stanley cup, becoming the last team to accomplish such a feat! With innovative tactics and clean, hard play the New York Rangers went on to become "the classiest team in hockey" making it to the Stanley Cup finals four times in six years. In fact, in their first 16 season the Rangers only missed the playoffs once, and only twice did they fall to a place lower than third. The Rangers became the stuff of sport dynasty back in their early days and New York loved it! Today the Rangers are still a force to be reckoned with, showcasing talents like Jaromir Jagr and Bobby Holik. Due to unresolved negotiations the 2004-05 NHL hockey season has been cancelled, much to the sadness of many New Yorkers. But you can also plan on catching a game next season at the historic Madison Square Gardens. Visit the team's official website at www.newyorkrangers.com for the latest team news and coverage.
The Yankees
The New York Yankees have been a source of New York pride for generations, being 'the most storied sports franchise in history'. The Yankees have had a past envied by all of baseball and have a future that is looking to be just as bright! The baseball dynasty has won a total of 26 championships and has produced such stand out players as Babe Ruth, Derek Jeter and Phil Rizzuto. New York is home to two baseball teams, the Mets and the Yankees, creating a tense Battle of the Boroughs. Watching a baseball game is a great way to pass the time on a lazy summer afternoon so round up your travel mates and pile into your New York car rental. To order tickets to a New York Yankees game log onto the team's official website at www.yankees.com.
The Jets
The New York Jets are one of five teams in the Eastern Division of the American Football Conference of the NFL. Formerly called the Titans, the Jets are a team full of energy and excitement. In 1969 the Jets recorded one of the greatest upsets in NFL history when they beat the Baltimore Colts in Superbowl III. The Jets have a long history of stellar performance and first class players including Joe Namath. Joe was the first pro quarterback to throw 4,000 yards in one season and was rookie of the year in 1965. Gridiron actions is always intense in the Big Apple, so toss some foam fingers into your New York car rental; it's game time! Don't forget to pack a cooler in that New York car rental too because some of the best tailgate parties in the world happen here! For team news check out their website at www.newyorkjets.com
The Knicks
The New York Knicks of the NBA are a great New York treasure. Originally known as the Knickerbockers, (a style of pants worn by the Dutch settlers that established New York in the mid 1600s) are one of two founding teams that still remain in the NBA, (The Boston Celtics are the other). In their early days the Knicks appeared in three back to back NBA finals in '51, '52, and '53. They went on to capture two titles during the 1970's and 1973 seasons with teams featuring six future Hall of Fae Players. For more info on the New York Knicks check out www.nba.com/knicks.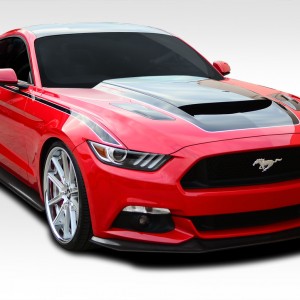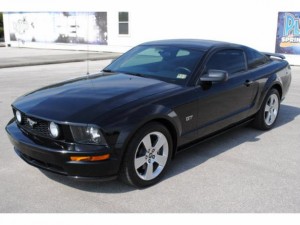 My wife and I were visiting New York from England and I am a huge gearhead.  After weighing my options, I figured what better way to feed my obsession than to rent a sports car and visit the Orange County Choppers in Newburgh, NY.  I have been a huge fan of the show for a few years and our visit there did not disappoint.  Our trip started (without compass!) out on the right foot when we decided to rent a Ford Mustang from AAMCAR Car Rental on the Upper West Side of Manhattan.  This car rental was not like your typical place. It was a small, privately owned business and I was able to speak to a knowledgeable, "adult" staff who actually knew a few things about cars and bikes too!  The Mustang we rented was wonderful.  It was silver with racing stripes and let's just say I kept it under 60 MPH the whole time. Do you sense sarcasm in my voice?  Anyway, the Orange County Choppers were amazing.  It's a shame I didn't get to see any members of the actual cast out there.  I did, however, get to buy a small souvenir and we made our way back to Manhattan.  The option to drop the vehicle off up until 11:30 pm at night was really helpful.  It allowed us to drive around NY and then not have to look for a parking spot or garage.  What a great day we had!  I wonder if my wife feels the same way. (HAHAHA sorry honey).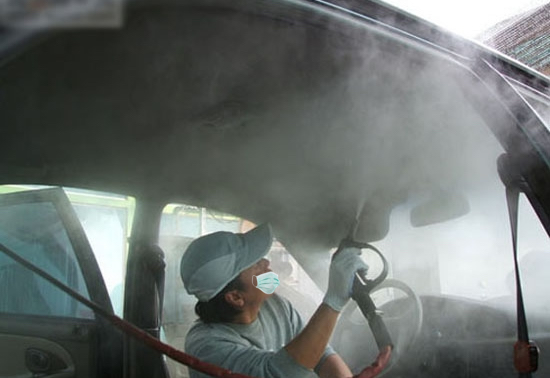 As an essential services provider supporting relief agencies, moving people, services and goods during this global health crisis, we remain open to help serve critical transportation infrastructure support, but have temporarily consolidated some of our operations for the safety of our customers and employees.
Monitoring
We are carefully monitoring the situation around the clock and following guidance from the World Health Organization and other health authorities. We will follow the guidance of the local health authorities, keeping our employees and customers top of mind with each and every decision.
Employee Wellbeing
Today – and every day – the safety and wellbeing of employees and customers is one of our top priorities. We continue to take proactive steps to ensure we are doing our part to support and protect our employees and our broader community, while recognizing our important role as an essential service provider.
For those working in our locations, we remain absolutely committed to providing them with a consistent and safe work environment during these unpredictable and challenging times. We are encouraging employees to follow health authority best practices like frequent hand washing and staying home if they are feeling ill.
We've also taken additional steps to ensure groups are practicing increased social distancing efforts while working, including limiting the number of employees at a location or within vehicles, avoiding large gatherings of employees, and encouraging employees to maintain distance from others whenever possible.
Vehicle Cleaning
We've always taken seriously the cleanliness of our locations and vehicles, and we know this is more important now than ever. We are implementing additional measures to clean and disinfect our locations and vehicles, in alignment with guidance from health authorities. This includes routine cleaning with a recommended disinfectant of all frequently touched surfaces at our locations, such as countertops, door handles, kiosks, workstations and bathrooms. We also have a very formal training process in place that instructs all employees about the proper cleaning of vehicles. Of particular focus, our procedures mandate a thorough cleaning and wiping of the interior with a recommended disinfectant. This includes the dashboard, instrument panel, steering column, wheel, accessory panel, center console, cup holders, compartments, seats, between console and seats, between doorjambs and seats, door and door pockets, among other areas. We are frequently reinforcing the importance of this process with our employees.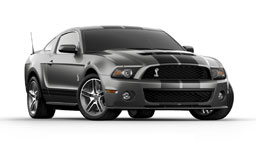 2 Door Mustang. Ask for Convertible!
The Ford Mustang has been one of the most legendary sports cars in the world.  It has recently celebrated its 50th year anniversary.  Tourists from around the world visit NYC in the hopes to rent and drive this muscle car.The Mustang's 2 door styling is pretty distinctive, from the large trapezoidal grille and angled-back headlights to the fastback roof line and three-bar taillights.  Meanwhile, the cabin boasts higher-quality materials, more elbow room and a sportier, smaller, leather-wrapped steering.  The Mustang V6 comes with 17-inch alloy wheels, xenon headlights, integrated blind-spot mirrors, cruise control, air-conditioning, full power accessories, a tilt-and-telescoping leather-wrapped steering wheel, and a six-speaker sound system with a CD player, two USB ports and an auxiliary audio jack.  It is the perfect vehicle to rent when taking a road trip and a great rental choice when you simply want to impress your friends.
Ford Econoline
Just purchased something you MUST have tonight? Moving just a few items and you want to be in control? Have it tonight by driving it today.
The cargo vans are Ford Econolines.   For moving or transporting/carrying objects, the vehicle has just 2 seats in the front and empty cargo space in the rear.  Moving to a new place?   The van can hold a queen size bed along with other furniture.  Need to go to Ikea?   With 10'x 4.5'x 4' feet of cargo space, all your purchases will fit in the vehicle easily hassle free.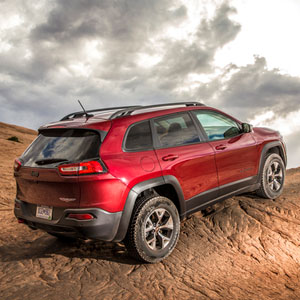 Planning a trip to New York City but worried that a rental car won't be big enough for you and your travel mates? Why not look into an SUV rental? SUVs offer plenty of space, (both for cargo and travellers) but are a more stylish alternative to trucks and mini-vans.
Advantages of Driving an SUV
SUV New York car rentals are known for providing safety to its occupants during accidents because of their weight and height. Although it has been rumoured that larger SUV's pose a threat to smaller vehicles, this was discarded in a June 1998 survey by the National Highway Traffic Safety Administration. The survey stated that SUV's perform the same as a full-sized car in the case of a collision and that they do not overpower smaller vehicles. Even though this test proved that SUVs were safe, companies took an extra initiative to build even better vehicles. European companies have begun to develop new technology that utilizes an electronic stability control system. This system involves sensors what would detect when your SUV New York car rental begins to lose traction and would automatically apply brakes to the appropriate wheel. These systems have been proven to help prevent vehicles from tipping or skidding when pared with safe driving techniques.
Sine SUV's are larger than most normal sized vehicles they are built heavier than other vehicles, which will work to your benefit in the case of an accident. Plus SUVs are better equipped for cargo and are great for off-roading adventures. Many companies like Toyota, Lexus and Ford are now beginning to come out with the "Cross-Over" vehicle: a vehicle that mixes both the features of an SUV with that of a full-sized car to create an even safer, more fuel efficient ride. These "Cross-Overs" have unit body construction and are easier to manage than the bigger, bulkier SUVs.
As of right now AAMCAR Discount Rentals is offering the Jeep Cherokee and the Nissan Pathfinder as their SUV New York car rentals, but be sure to check the site regularly, as the fleet is always growing! Below you'll find a little information on some of the features of the Cherokee and Pathfinder New York car rentals; if you're interested feel free to book it for your next trip to New York at www.aamcar.com!
The Jeep Cherokee
The Jeep Cherokee is a great alternative to a mini-van if you're planning on taking the kids on your next trip to New York City. The Jeep Cherokee was the first modern compact sport utility vehicle introduced to the market back in 1984 and has been one of the top SUVs ever since! The Cherokee New York car rental holds up to five people and serves well as a basic, economically priced SUV rental car. It has the convenience of a 4 wheel drive system, perfect for those slipper winter roads, while the spare tire is stored conveniently inside the rear cargo space.
The Nissan Pathfinder
The Nissan Pathfinder New York car rental is a roomy, comfortable and capable SUV. It can carry and outstanding amount of cargo, plus 5 passengers without feeling squished. The powerful engine emits little to no road noise and the suspension provides a smooth and comfortable ride. This SUV drives more like a car than a truck on pavement, but has the capability to go off-roading on some extremely messy roads! It's powerful, quick, while at the same time it feels surprisingly light and agile, with a speedy throttle response.
Are you in need of a little extra room during your next trip to New York City? Then you should look into a van rental from AAMCAR Discount Car Rental! Vans are a great idea when traveling with children, sports teams or extended family. AAMCAR offers a wide variety of vans including mini-vans, cargo vans and 15-passenger vans that are perfect for carrying all your travel mates and their luggage. Listed below is a short summary of some of the main features of these New York rental cars so be sure to take a look! For more information on AAMCAR's van fleet feel free to browse the remainder of the site!
Mini Van
Mini-vans are the perfect New York City car rental when you're traveling with children, family or a few close friends. AAMCAR is proud to offer the Nissan Quest as its mini-van rental of choice; it can fit up to seven people comfortably and offers plenty of room in the back hatch for luggage. Plus the last row of seating folds down to create even more room for storing cargo. This New York rental car comes complete with cup holders, a 150-watt stereo CD system and a 3.5 liter V-6 engine. The Nissan Quest is also engineered with safety in mind, featuring curtain airbags along the side that are designed to cushion all three rows of seating in the case of an accident.
Looking for something a little more modern than the minivan? Why not check out AAMCAR's SUV rentals? These New York rental cars offer plenty of room for luggage and travelers, but are often considered to be more stylish than the average minivan. For more details browse the SUV Rental page at AAMCAR Discount Rentals.
15 Passenger Van
Traveling with a large group? You'll want to look into AAMCAR's 15 passenger van rental; the Ford Econline. This large passenger van has five doors for easy loading and is perfect for sports teams, and musical groups. Complete with air conditioning and new mirror designs, the Ford Econoline is a great New York City rental car option.
Cargo Van
AAMCAR is also proud to offer its customers the Ford Econoline Cargo van, which is perfect for moving, or if you're planning on having a little retail therapy in New York's shopping district! This extended van offers an air conditioning system designed to keep the driver and passenger comfortable during the transportation of their cargo. The five door setup allows for easy loading and security, while the bucket seats in the front offer complete comfort. This van has plenty of room for gear and is perfect for moving awkward items like kitchen tables and couches.
Vans are a great alternative for traveling in New York as they allow for increased visibility. Scared to rent a van because you're uneasy about the size? Don't worry, vans are very simple to drive and will only take a few short trips to get used to. Still not convinced? AAMCAR also offers a selection of midsize, compact and full size vehicles along with SUVs, so you'll be sure to find a vehicle that fits into your comfort level. Visit our vehicles pagefor more information on AAMCAR's New York rental car fleet.
Is a mini-van just not big enough for your travel group? The SUV just too cramped? Then AAMCAR Discount Car Rental has the New York rental car for you! The 15 passenger Ford Clubwagon extended van rental is big enough to transport all your travel mates without being bulky. The interior is spacious and comfortably with enough room to comfortably seat 15 fully grown adults. So whether you are transporting family to a reunion or picking up some friends for a big night out on the town, the Ford Clubwagon extended van ensures that you won't forget anyone and allows you some extra space to pick up a few new members along the way!
The Interior
The Ford Clubwagon New York rental car is a true person hauler. The interior has a full cloth headliner and full vinyl/rubber floor covering. The front seats are bucket designed with fixed headrests, 2 way adjustable seat settings and armrests. The rear seats are bench designed and extremely comfortable. AM/FM radio is available in most models along with air conditioning, (contact AAMCAR for more information).
Steering and Suspension
Driving the Ford Clubwagon 15 passenger extended van may seem a little daunting, but there's really nothing to fear. Extended side mirrors are included which correspond to the length of the rental, allowing for increased safety. The hydraulic power-assist re-circulating ball steering system allows for supreme control over the road. The front coil spring suspension is independent in design, allowing for either front wheel to track over road imperfections with minimal disturbances and effects on the opposite front wheel. The rear suspensions are on a rigid rear axle with HD rear shocks.
Powertrain Engine Information
The 2017 Ford Clubwagon 15 passenger New York rental car model has a 5.4 liter (329.7 cubic inch) V-8 engine with SOHC SMPI 16 valve technology. The electronic ignition revs up the super powerful engine which runs on unleaded fuel and a 72 CCA battery. This Ford Clubwagon is a rear-wheel drive vehicle with a 4 speed automatic electronic transmission with overdrive.
Safety Information for 15 Passenger Veichles
The Ford Clubwagon 15 passenger New York rental car extended van is a great rental option for those of you visiting New York with a large group of people. Extended vans have been extremely dependable throughout the years, requiring few altercations to its designs. Extended vans are roomy enough to transport basketball teams and great for driving the band across country. Extended 15 passenger van rentals are also extremely safe. Many models include automatic door locks and all include three point seatbelts. These seatbelts are often height and width retractable allowing for increased comfort and personal safety. The braking system is a standard 4 wheel anti-lock system capable of stopping on all types of surfaces. From snow, to rain; dry pavement to icy cement, an extended 15 passenger van is easy to control when braking.
---
If you are planning on moving some heavy furniture while in the New York area, (or even just planning on doing some serious shopping!) you need to look into the AAMCAR's cargo van rentals. The Ford Econoline extended cargo van rental is perfect for transporting all sorts of cargo. AAMCAR Discount Car Rental also offers SUV, minivan and car rentals so be sure to check out their fleet online. For more information on the Ford Clubwagon 15 passenger New York rental car call 1-800-722-6923 or to reserve your own van visit the Rental Center.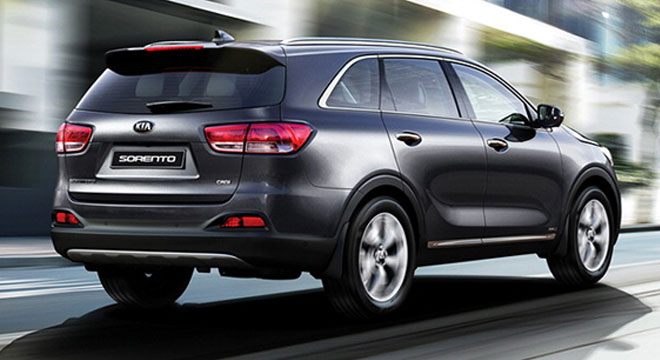 Is a mini-van just not big enough for your skip trip or vacation? Do you need 7 seats, that beats a Mini-Van and yet drive in comfort and style? Then AAMCAR Discount Car Rental has the New York rental car for you! The Ford Explorer, Kia Sorento (or similar) 7 passenger SUV
FORD EXPLORER 7 SEATS FEATURES
The 2013 Ford Explorer is a 7-passenger SUV that gives you tons of seating, incredible comfort and a roomy interior that your passengers will love on those long trips. The third-row seating in the Ford Explorer can fold down flat at the touch of a button to give you even more cargo space when you need it. This feature comes in very handy when you have your hands full and need to make some extra room. The cargo space doesn't stop there; the second-row seats can also fold down to a 60/40 split-fold-flat bench if you ever need more cargo area for carrying bigger things. When you fold down both rows of seating in the new 2013 Ford Explorer you get an enormous cargo area of 80.7 cubic feet of space. And don't forget the safety technologies which is built in.
KIA SORENTO 7 SEATS FEATURES
Sporty and with a look of real quality, this is a crossover SUV that makes road driving fun. It's a viable option when taken off the road, too. It has a very appealing design with seven seating for a family and their stuff.
Are you in the process of moving? Not sure you trust those discount moving companies to take care of your valuable possessions? Why not just move yourself?! With the help of AAMCAR's Econoline Cargo Van you'll be able to pack-up, load-up and move-out at your own pace, taking the time to careful load and position your personal effects. The Econoline Cargo Van New York rental car is also great for those of you doing a little furniture shopping. Lots of furniture stores charge an arm and a leg to have same day delivery, whereas AAMCAR offers their Econoline Cargo van rental at a truly affordable cost. With all that money you'll save you could maybe throw in a matching loveseat with that brand new couch! Feel free to browse this page for more information on the Ford Econoline Cargo Van. For more information on rental rates please call AAMCAR's hotline at 1-800-722-6923.
The Ford Econoline New York Rental Car
The line of Ford Econoline Cargo Van rentals have long been a trusted brand of extended vans. They're perfect for moving those awkward objects like couches and kitchen tables, yet remain surprisingly easy to drive. The Econoline comes in three different length extensions (please contact AAMCAR fore details on model availability) perfect for all different types of cargo. Cargo Vans are also extremely easy to maneuver. If you have ever driven a minivan or pickup truck, getting used to a Ford Econoline extended cargo van New York car rental will be a piece of cake! Plus there are extended mirrors installed to allow for increased rear visibility, both on the road and during loading.
Inside a Cargo Van
The interior of an Econoline Cargo Van New York rental car is extremely comfortable. Most models include air-conditioning to keep you and your fellow moving mates cool and comfy. Both the driver's and passenger seat are bucket designed with adjustable settings to allow the occupant to personalize their comfort zone. AM/FM radios should come standard (contact AAMCAR for more details) creating a truly enjoyable driving atmosphere. The actual cargo bay of the Ford Econoline Cargo Van rental has a minimum capacity of 235 cubic feet.
Engine and Mechanical SPECS
The engines in AAMCAR's Ford Econoline Cargo van rentals are super powerful. Depending on the model the engines range from a 4.6 liter Triton SOHC SEFI 16 valve V-8 to the even tougher 6.0 liter Power Stroke Diesel 32 valve V-8. The brake system in this New York rental car is a standard power 4-disc anti-lock set-up ensuring the safety of you and your possessions. The suspension is also super smooth allowing for the elimination of hazardous jarring during transportation.
The Exterior Setup
Just because you have an extended van, doesn't always mean that loading and unloading your cargo will be a snap. That's why the Ford Econoline Cargo Van New York rental car comes with a comprehensive five door setup. With two rear doors, a driver and passenger door, plus 2 side doors creates a easy loading atmosphere perfect for bulking cargo like mattresses, dressers and much more! The rear doors also open wide allowing for the insertion of a loading ramp (not included with the rental) which allows for smooth moving.
Do you like the room available in the Econoline cargo van, but in need of some extra seating? Why not look into AAMCAR's 15 passenger rental van? This van is perfect for transporting large groups of family, friends, band members and even sports teams!