Error connecting, check your Review Stream settings
Request Error. Status: 404. Body: {"id":"authentication_failed","message":"Authentication failed. Please check your API token."}
If you've got a soft spot for sweets NYC has a savory escape for you and your AAMCAR New York Car Rentals friends. The Chocolate Bar, as it's called, is one of New York City's most decadent desert dwellings, providing visitors with memories that, more or less, melt-in-your-mouth. Created by self proclaimed chocoholics Alison Nealson and Matt Lewis, the Chocolate Bar proudly boasts one of the most comprehensive collections of sweets in NYC. Cleverly designed with a mid-century-modern aesthetic, the Chocolate Bar is a great place for travelers to satisfy their deepest chocolate cravings, so why wait? Sinful snacks every now and then never hurt anybody, so grab a friend and get ready to enjoy the sweeter side of NYC life. The Chocolate Bar is always stocked with the finest selection of locally made chocolates, so go ahead and let your taste buds run wild. Visit the Chocolate Bar during your upcoming AAMCAR New York Car Rentals vacation.
Savory selections: Temptations abound at the Chocolate Bar
The Chocolate Bar proudly works hand-in-hand with some of the West Village's most distinguished chocolate makers offering visitors an outstanding variety of chocolate treats and eats. Customers of AAMCAR New York Car Rentals can therefore expect to find the latest flavor combinations at the Chocolate Bar, including classic mixes and retro inspired lines. And forget about additives! All of the chocolate served at the Chocolate Bar is preservative free, providing visitors with the purest taste. In addition to serving simply chocolate staples, the Chocolate Bar also offers a long list of confectionaries including authentic New York Egg Creams, variations of iced and hot chocolates and several coffee drinks. Fresh cookies, brownies and morning pastries are also baked daily, providing customers of AAMCAR New York Car Rentals with a burst of homemade happiness. But if you're looking to experience the best of Chocolate Bar AAMCAR New York Car Rentals recommends trying something from the establishments Signature Line. These irresistible treats are hand-poured from the finest blends of chocolate in the city, so what's the use in resisting the temptation? Signature Line chocolates include Super Dark 72%, Orange Dark, Mint Dark, Milk Chocolate, Bittersweet and White Lemon.
Satisfy your craving now with online ordering
Has all this talk about chocolate set your cravings on overdrive? Well, why not order a little something to snack on before your upcoming AAMCAR New York Car Rentals vacation? The Chocolate Bar currently supports an online ordering system perfect for late night hunger pains. Customers of AAMCAR New York Car Rentals can also choose from a selection of merchandise, including clothing, candles and gift sets. The Chocolate Bar also specializes in unique orders, including wedding favors and birthday boxes. The Chocolate Bar also sponsors tastings and launch parties. The Chocolate Bar can also cater special events, so remember to keep them in mind during your upcoming AAMCAR New York Car Rentals vacation. If you'd like to order something special from the Chocolate Bar's Made To Order Section please feel free to call 1-800-481-7181. Customers of AAMCAR New York Car Rentals can also log onto the official Chocolate Bar website at www.chocolatebarnyc.com for more ordering information. Visitors to the website can also opt to order a catalogue of available treats.
If you're looking to make your upcoming AAMCAR New York Car Rentals vacation a mouthwatering experience there's no better place to start than the Chocolate Bar. To learn more about the Chocolate bar please feel free to contact the NYC store at 212-367-7181. The Chocolate Bar is located at 48 8th Street. It is open Monday to Friday from 8:30am to 10pm, as well as on Saturdays and Sundays from 10am to 9pm. Prices are fairly inexpensive. All major credit cards are accepted.
Company is a play showing on Broadway, which you can see with your New York cheap car rental. This play has won the Tony Award for Best Musical, among many other awards.
When you come see this play with your New York cheap car rental, you will meet Bobby, a single man who is unable to commit to a steady relationship. There are five married couples who are his best friends, and his three girlfriends (the stewardess, the girl who is marrying someone else, and the "peculiar" one). There is a clear plot in this play, but it is made up as a serious of vignettes that don't follow a particular chronological order. Instead, they all are linked to a celebration of Bobby's 35th birthday. This is a hilarious look at relationships on Broadway, so come see it with your New York cheap car rental.
Sing and dance to your own beat
Coming to see a play of Broadway with your New York cheap car rental is a great experience while you are in the area. It is a unique experience, combing music, songs, spoken dialogue, and dance. The larger venues in New York are on Broadway, but there are also some great smaller productions, or Off-Broadway. There are even some Off-Off-Broadway plays! You may be familiar with some of the larger productions, as they often travel throughout the country and internationally. Some of the most famous musicals include Oklahoma!, The Sound of Music, West Side Story, Les Miserables, Cats, The Phantom of the Opera, Rent, and many others.
Some of the newer musicals have introduced many new ideas to musicals, which you can see when you visit with your New York cheap car rental. Some have puppets, some encourage audience participation, while others are highly inspired by other cultures. Many of today's musicals are also based on movies or books, so they already have a broad audience to attract. In fact, some of the most successful musicals on Broadway in recent years have been the Disney musicals based on their films.
Seeing a play on Broadway
Seeing a play on Broadway is a great experience with your New York cheap car rental. In order to see these great plays, you might want to save a little money since they can be a little pricy. There is a very easy way to get cheap tickets while you are here with your New York cheap car rental. For discount tickets, you can go to Duffy Square, near Times Square. Here, there is a ticket sales office called TKTS, which sells tickets at half price for same-day shows. This is a great way to take in more than one of these amazing shows that you might not otherwise have the opportunity to see. But get here early, you don't want them to run out for the show you want to see!
The corporate housing arrangements of New York City are classy and comfortable, providing guests with functional luxury. Whether youre looking for an out-of-town office space, or a temporary family abode, New York City has exactly what you need in one of their many corporate housing options. Furnished apartments, comfortable studio lofts and expansive homes are just a few of the corporate housing opportunities awaiting you in NYC, so dont delay and make your selection today! Rentals are available throughout the city, providing visitors with easy access to local resources and area attractions. If youre planning on taking an extended trip to the NYC area, AAMCAR Car Rentals New York City strong encourages you to take a look at the corporate housing market before booking accommodations in a hotel or high-rise. Corporate housing facilities are specially designed for extended stays, providing visitors with all the comfort and amenities of home. Available for rent at daily, weekly and month rates, corporate housing is the perfect way to kick off your upcoming New York City trip.
What is Corporate Housing?
Corporate housing is the next big thing in vacation accommodations, providing visitors with the utmost in quality and comfort. Fully furnished with the most advanced amenities, corporate housing is the way to go if youre looking for reliable NYC accommodations. New York City is overflowing with experienced corporate housing dealers, so dont delay and make your corporate housing reservation today! Spacious and clean, a fully furnished corporate housing accommodation is the perfect way to save money and enjoy your upcoming AAMCAR Car Rental New York City vacation!
AAMCAR Car Rentals New York City Corporate Housing Suggestions
If youre interested in reserving a fully furnished abode in New York, AAMCAR Car Rentals New York City encourages you to check out the following companies:
Drake Life www.newyorkcitycorporatehousing.com
An exclusive listing of top notch New York City apartments awaits on the Drake Life website, so dont delay and check it out today! Whether youre looking for corporate housing accommodations in SoHo or Midtown- it doesnt matter! Drake Life has it all so be sure to surf on over and browse their selection. From one bedrooms to spacious studio lofts, Drake Life is the place to find the very best corporate housing in NYC!
TempApts.com
If youre looking for alternative business accommodations, TemApts.com is the place for you! TempApts.com specializes in luxury corporate housing accommodations, providing visitors with the very best business and leisure lodgings. Competitive rates will help keep money in your pocket, saving you almost 50% compared to upscale hotel accommodations in the city! From Manhattan to Long Island, TempApts.com has the perfect place for you, so dont delay and check out their selection today. Upscale working and living arrangements are just a mouse click away so dont miss your opportunity now!
Laura Group Furnished Apartments www.nyfurnishedapartments.com
Laura Group Furnished Apartments specializes in Manhattan corporate housing, providing customers with the very best housing in NYC. From studio apartments to two bedroom suites, Laura Group has the perfect accommodation for you and your travel mates! Detailed overviews and stunning photos await you at nyfurnishedapartments.com, so be sure to check them out online! Tastefully decorated and conveniently located, Laura Group Furnished Apartments is bound to impress even the pickiest of traveler!
Amenities to Expect from NYC Corporate Housing
New York Citys corporate housing market is thriving these days thanks to comfortable and affordable luxury rentals. If youve never utilized corporate housing before AAMCAR Car Rentals New York City encourages you to look for the following amenities:
Wireless internet access and other business related amenities including fax machines, multiple phone lines and available conference calling
A doorman
Bed linens, bathroom towels and kitchen cloths
Kitchen utensils, dishwasher, washing machine and dryer
Amenities like these can make or break your upcoming New York City trip so be sure to enquire about their availability before agreeing to corporate housing contract.
Travel to Coney Island with your New York car rental to see one of the most famous roller coasters of all time. It opened in 1927 where a roller coaster called the Great Coaster was previously located, which was the worlds fist roller coaster. The Cyclone is a wooden-track roller coaster that is tight and steep. This is due to the small amount of space on the island for the coaster. However, it remains one of Coney Islands best attractions. Come down to Coney Island in your New York car rental to try it.
Amazingly, when the Cyclone first opened a ride cost twenty-five cents, or thirty-five on Sundays. In the 1930s the ride was very popular. There is even a story about a mute since birth screamed and said I feel sick while he was on the ride, then fainted when he realized he had spoken. In the 1960s attendance began to dwindle, and the City of New York bought the Cyclone. The lack of riders and profits almost lead to the roller coaster being torn down in 1972. The ride was saved, and was added to the National Register of Historic Places. Today it costs five dollars to ride, quite a difference from when it first opened!
Coney Island also has many other attractions for kids and adults alike. You can spend part of the day at the beach, swimming and eating Coney dogs. Or, you can go to the amusement park and try some of the rides. There are many thrill rides: the Cyclone, Pirate Ship, Scrambler, Bumper Cars, Tilt-A-Whirl, and many more. For kids there are Tea Cups, Super Swing, Fire Engines, mini roller coasters, and a Carousel. There are also three arcades, ten games of skill, and two Coney Island style restaurants. There is so much to do here, so plan to spend some time here!
Coney Island was a very popular resort destination in the early 20th century, but lost popularity after World War Two. Part of the reason for its decline was because of the popularity of the automobile, which allowed people to easily travel to Long Island easily. The 1950s was a period of unrest for Coney Island, with street gang problems. This affected the amusement parks, but the beach was still a popular destination. Now only Astroland remains as the sole amusement park on the island, gradually expanding over the years.
If you happen to be in the area in the winter with your New York car rental, the Coney Island Polar Bear Club is the oldest winter bathing club in the United States. Members swim every Sunday in the winter!
Getting to the Cyclone is easy. From central Manhattan it is under 20 miles, or about 30 minutes by New York car rental. It is part of the Astroland Amusement Park, with parking available. There are alternatives to driving your New York car rental here. The subway and 5 buses go by. If you do decide to drive in your New York car rental, take the West Side Highway to the Brooklyn Battery Tunnel, then take the BQE West to Belt Parkway East and get off at exit 7B, Ocean Parkway. Go right on Ocean Parkway for 4 blocks. When Ocean Parkway ends and becomes Surf Avenue, Astroland will be on your left at the corner of West 10th Street.
First performed in 1975, the musical Chicago is based on the play by the same name by Maurine Dallas Watkins. Chicago is a dark but entertaining tale that will definitely have you entrapped with the performers when you travel with your New York car rentals company AAMCAR Discount Car Rentals. The catchy songs of Chicago will have you dancing in your seats with your New York car rentals company AAMCAR Discount Car Rentals.
Find what Chicago's all about with your New York car rentals…
Based on real life events Chicago follows the story of accused murderess' model Roxy Hart and cabaret singer Velma. The real life Roxy, Annan was accused of the murder of Harry Kalstedt. After his murder Annana listened to the foxtrot record "Hula Lou" for over two hours before calling her husband. She was found not guilty on May 25, 1924. The character of Velma was based on Gaertner who was acquitted on June 6, 1924 for the death of Walter Law who was found slumped over a steering wheel of Gaertner's abandoned car. A bottle of gin and a automatic pistol was found in the car and two police officers testified that they heard shots and saw a woman leave right after.
n
The people behind Chicago on Broadway…
Chicago began as a play which was based on real life events recorded by reporter Maurine Dallas Watkins. The columns on the two trials gained such popularity that she decided to turn it into a play. It was Gwen Verdon who read the play and with her husband Bob Fosse believed the Chicago would make a great musical. Bob Fosse approached Dallas Watkins for her permission to adapt the play into a musical but was denied. Fosse would ask Dallas Watkins several more times before the rights of Chicago were given to Verdon and Fosse after the death of Dallas Watkins in 1969. The play written by Maurine Dallas Watkins was then in turn turned into a musical after numerous rejections. The book version of Chicago was written by Bob Fosse and Fred Ebbe, with music by John Kander and lyrics by Fred Ebb.
Curtains up…
Opening night for Chicago happened on June 3, 1975 with mixed reviews. Audiences were uncomfortable with the plays interpretation on how society turns criminals into celebrities. Unfortunately, the show opened up the same year as Michael Bennet's A Chorus Line surpassing Chicago in ticket sales and at the Tony Awards. Things got a turn for the worst when Gwen Verdon who played the part of Roxie Hart inhaled a feather resulting in a throat infection. The future of Chicago was looking grim for Chicago and it only lasted until 1977.
See the revival of Chicago with your New York car rentals…
Barry and Fran Weissler brought the Chicago musical to Broadway on November 14, 1996. It made record gain in recovering its initial costs partially because of the simple set and minimal and black costumes. Unlike its predecessor however, Chicago on Broadway won rave reviews winning 7 Tonys for Best Musical Revival, Best Actress for Bebe Neuwirth, Best Actor for James Naughton, Best Choreography for Ann Reinking, Best Costume Design for William Ivey Long, Best Lighting Design for Ken Billington and Best Director for Walter Bobbie.
For more information on Chicago on Broadway visit their official website at http://www.chicagothemusical.com/ to help you plan your trip better when traveling with your New York car rentals company AAMCAR Discount Car Rentals.
Chicago on Broadway
Ambassador Theatre
219 W. 49th Street (between Broadway and 8th Avenue)
New York, NY 10019
Telephone: (212) 239 – 6200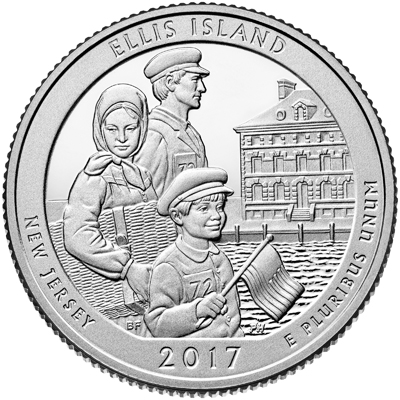 Ellis Island, located off the tip of Southern Manhattan is a 27.5 acre historical site tied to some 12 million American immigrants! In fact, it has been estimated that half of all Americans can trace their family history back to this tiny island, which served as a major immigration site between 1892 and 1924. Today Ellis Island is one of the most popular historical attractions in the US, with over 3 million international travelers visiting each year! Both the island grounds and ferry ride are a favorite destination for thousands of New Yorkers, so be sure to stop by on your upcoming New York discount car rental trip. This beautiful New York Harbor Island offers the perfect mix of old and new, providing visitors with a glimpse at the past and a clear view of both the New York and New Jersey skyline.
Visiting the Island
If youre planning on visiting Ellis Island in your upcoming New York discount car rental remember to bring a camera and plenty of film, because this is an experience unlike any other! Open from 8:30am to 6:15pm, Ellis Island is a free New York City attraction located just miles from New York Harbor. Open everyday expect for Christmas, Ellis Island houses a comprehensive museum of immigration dedicated to explaining New Yorks place in American immigration history. Ferries depart for the island approximately once and hour so be sure to stop by early to grab a seat. The last boat departs Ellis Island every night at 6:30.
A Brief History of Ellis Island
Between the years of 1892 and 1954 Ellis Island was used as a medical and legal inspection station in charge of reviewing the papers any immigrant wishing entrance into the United States. Over 12 million immigrants from around the world visited Ellis Island in the sixty-two years it was functioning, making it one of the largest immigration centers in the history of the United States. Today Ellis Island is proud to replicate the immigrant experience through a nationally recognized museum and park. From photographs to family history, Ellis Island is overflowing with information, so be sure to check it out during your upcoming New York discount car rental vacation!
Attractions on the Island
The Ellis Island Immigration Museum is just of the many attractions available on Ellis Island, along with the American Immigrant Wall of Honor and the American Family Immigration Center. Inside the Museum youll find a variety of informative displays including an award winning documentary based on the Island entitled Island of Hope, Island of Tears. The Museum is also jam-packed with photographs, artifacts and family documentation dating back to the earliest days of American immigration. The American Immigrant Wall of Honor is a special feature located outside the Museum, overlooking the New York skyline. Featuring some 600,000 names, the American Immigrant Wall of Honor is the longest wall of its kind in the world and its still growing! If you have an ancestor who immigrated to America through the Ellis Island portal, you too can have your family name forever inscribed upon the American Immigrant Wall of Honor! A $100 donation to the Statue of Liberty Ellis Island Foundation is all it takes to immortalize the actions of your brave ancestors. Another exciting attraction on Ellis Island is the American Family Immigration History Center which features the records of over 22 million immigrants, crew members and other passenger who landed at the Ellis Island port some eighty years ago. Experienced volunteers are available year round at this exciting center, providing millions of Americans with manifests, ship images and even replicas of ancestral documentation!
If youre planning on reserving a New York discount car rental here at AAMCAR, we strongly encourage you to take the time to visit this exciting historical monument. Who knows, maybe youre great-great-great grandparents records are waiting for you on Ellis Island!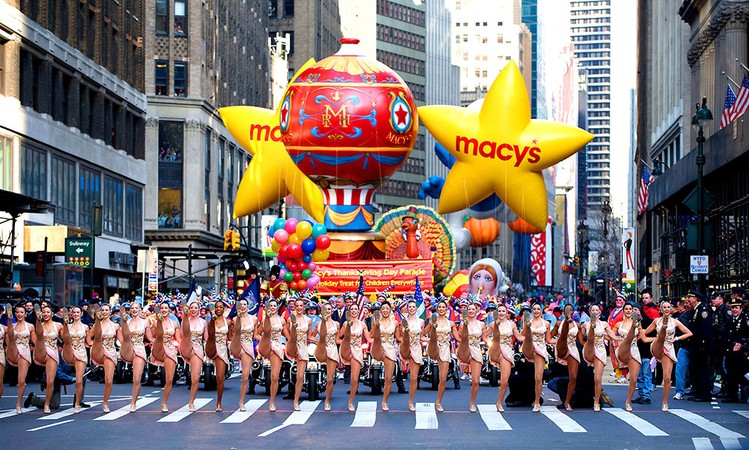 We've all heard about it; the glitz and the glamour of New York City. Everybody dreams about going to the Big Apple and now, lucky for you, you're on your way to being smack dab in the middle of it all! But where should a tourist start? New York is full of attractions, but how do you know which ones to see and which ones to skip? Well this depends, of course, on personally preference. If you're more into business, you'll definitely want to check out New York Stock Exchange.
More interested in the true New York monuments? Then you'll be more interested in the Statue of Liberty or Central Park. What ever your interests are, New York is sure to have something of interest for you. Just make sure to reserve yourself a New York City rental car – because if you want to see all that New York has to offer, you're definitely going to need a personal means of transportation!
Central Park

Central Park is by far one of the most historic attractions in New York City. Located in the centre of Manhattan, Central Park covers 843 acres, which includes 7 bodies of water, 250 acres of lawns and 136 acres of woods. There are 21 playgrounds within the park along with a one of a kind Carousel. Central Park is surrounded by a huge drive for those of you who wish to simply drive past it in your New York car rental, but for those of you who want to get out and enjoy the scenery feel free to take a walk along some of the 58 miles of pedestrian paths within the park. For more information on Central Park visit the official site at www.centralparknyc.org/.
The Statue of Liberty
The Statue of Liberty, located on the Liberty Island in New York Harbor, is more than just a National Monument. This statue was a gift to American from the people of France as a Gift of friendship and has become known as a universal symbol for political freedom and democracy. The parks hours are currently from 8:30AM to 5:00PM and a limited number of tickets are available to experience a special insiders' view of the Lady Liberty. Call 1-866-STATUE if you are calling from within the U.S. [(212) 269-5755 from outside] for more information on tickets or visit www.statuereservations.com .
Times Square
Why not visit the "Crossroads of the World"? Times Square is where all the action is at in NYC so hop in the New York City car rental and check out all the sights. From monster billboards and classy restaurants, to designer shops and corporate headquarters, Times Square is THE place to be in NYC!
Empire State Building
Undoubtedly one of the most easily recognizable buildings on the New York City skyline is the Empire State building. At a towering 102 stories tall this massive structure offers one of the best panoramic views of the city. For more information call (212) 736-3100.
The New York Stock Exchange
Every year over 700,000 tourists visit the New York Stock Exchange to take part in Guided Tours that provide the opportunity to learn about the important world of high finance. The NYSE is one of New York City's top ten tourist attractions and it offers a wide variety of interactive displays that answer common questions and help to educate visitors on the impacts made by the stock market. This trip can prove to be a once in a lifetime opportunity so be sure to visit the New York Stock Exchange in your New York car rental; it isn't everyday that you get to see big business taking place on the trading floor!
BLIND NY
New York Talks and Walks
New York City walking tours provide a unique entertaining and educational site-seeing perspective on the Big Apple. New York Talks and Walks are led by Dr. Philip E. Schoenberg and his entourage of NYC experts. Offering over 100 different tours, Dr. Phil and his NYC experts also customize their New York City walking tours to suit the needs of your family, group, association, or special occasion.
Please visit: http://newyorktalksandwalks.com/
A trip to NYC in your New York discount car rental just wouldnt be complete without a visit to the towering Chrysler Building located in downtown Manhattan. Built back in the early 1930s by automobile tycoon Walter Chrysler as a status symbol, the Chrysler building is now one of the most recognized buildings on Manhattan Island! Made of steel and faced with brick the Chrysler Building pays homage to the car company name with a few intricate details and unbelievable designs! One of the last remaining skyscrapers crafted in the Art Deco style, the Chrysler Building is a definite must-visit for anyone planning a trip to New York City. Located along Lexington Avenue, in the heart of Manhattan, the Chrysler building is located just a short New York discount car rental ride from practically anywhere in Manhattan!
Racing for the Sky
Back in the summer of 1929 an exciting and highly competitive race was being held in NYC, and it wasnt the annual marathon! After the Eiffel Tower was erected in Paris a huge surge was put forth to see who could top the then highest building in the world. The island of Manhattan became the battling group for what is considered to be the most intense race in skyscraper history, pitting the Bank of Manhattan Trust Company against Walter Chrysler and his team of engineers. For months the race was neck and neck, until the spring of 1930, when it appeared that the Bank of Manhattan Trust Company had come out on top, completing a 283 meter tall tower. But the Banks victory was short lived – just one week after construction had ceased on the Bank of Manhattan a secret crew hidden inside the very top of the Chrysler Building jacked a needle thin spire through the skyscrapers crown! Once the building was finally completed it measured in at approximately 319 meters, or 1,046 feet capturing the coveted title of Worlds Largest Building! The Chrysler Buildings victory was also short and sweet as, in true New York style, a bigger and better building was already on its way to completion! Just four months after being crowned the king of all skyscrapers, the Empire State Building opened on 5th Avenue measuring in at a staggering 1,250 feet.
Final Touches
Not only is the Chrysler Building one of the tallest skyscrapers in the world, it is also one of the most intricately decorated! When driving by in your upcoming New York discount car rental be sure to stop and take a closer look. When Walter Chrysler decided to build a new office building he wanted something fresh and new; A bold structure, declaring the glories of modern age. So, with the help of famed architect William Van Alen, Mr. Chrysler decorated his skyscraper with everything from hubcaps to mudguards! Instead of using traditional gargoyles as decoration, Walter Chrysler decorated his tower like he did his cars, crafting unique ornamentation in the likeliness of actually automotive parts! Today the Chrysler Building still stands as one of the worlds most innovative and original Art Deco buildings, a style characterized by sharp angular surface forms and interesting ornaments.
Interesting Facts about the Chrysler Building
The following facts will be sure to impress all of your New York discount car rental friends, so be sure to print them out before embarking on your adventure to the Chrysler Building!
The Chrysler Building is 77 stories high and cost $20 million to build
There are over 3,862 windows on the Chrysler Building
Walter Chrysler never paid the famed architect, William Van Alen for his design work on the Chrysler Building because he was certain that Van Alen was involved in a suspicious financial operation with the buildings contractors
Over 3,826,000 bricks were used to cover the 20,961 tons of structural steel used to support the Chrysler Building
The Chrysler Building recently underwent a full-scale restoration in 1995, returning the building back to its original glory
Looking for some extra room during your trip to New York City? Always popular mini-van New York rental cars are available at AAMCAR Discount Car Rental, and are perfect for all types of cargo. Mini-vans have plenty of advantages, including increased visibility and comfortable seating. Currently AAMCAR Discount Car Rental offers the Nissan Quest as its sole New York minivan rental. Read on to learn some interesting specifications on this vehicle, (model specifications shown may not correspond with available models) along with some advantages associated with the ever fashionable mini-van New York rental car.
The Nissan Quest
The Nissan Quest has long been a dependable and stylish vehicle. With a seating capacity of seven, the Nissan Quest is big enough to fit all kinds of travel plans. The interior of the Quest is roomy and comfortably, and comes complete with a removable full folding rear bench seats. Tastefully designed with cloth faced seats, headliner and carpeted floor covering, the Nissan Quest New York rental car is more than just a mini-van. The interior is also accented with chrome pieces (depending on the model).
The engine of the 2000 Nissan Quest is a 3.3 liter, 199.9 cubic inch V-6. The SOHC 12 valve transverse engine comes to life with a turn of the key in the electronic ignition. The engine block is made of cast iron with aluminum engine heads and runs on unleaded fluid. The Nissan Quest New York rental car is a front wheel drive vehicle with a 3.79 axle ration and stainless steal exhaust. The transmission is a 4 speed electronic with overdrive that also includes a handy transmission lock up. The power-assist rack and pinion steering is speed-sensing assisted allowing for increased control and safety. The suspension is a combination of front struts and rear leafs keeping the ride smooth and solid. A spare tire is also included on the underbody of the Quest. All in all the Nissan Quest is a powerfully clean machine. AAMCAR's Nissan Quest New York rental cars are full of cool options so make sure to inquire!
Minivans are a great rental options for those of you traveling with children, a group of friends or even sports teams. With plenty of seating available minivans offers plenty of leg, shoulder and head room, ensuring the comfort of all occupants. The added bonus of dual side sliding doors allows for easy access loading. The rear hatch adds to the ease of loading the rear cargo area and with removable rear bench seats there's no limit to amount of luggage you can store! The added bonus of increased visibility is a huge advantage in the minivan. Since the cockpit sits up higher than most compact and mid sized sedans the driver has the ability to see better and respond quicker in the case of an accident. Minivans have also been proven safer than many mid sized and compact cars in crash test ratings. Therefore if you're planning n traveling with young children during your next trip to New York City be sure to check out the minivan rental. With comfortable seating for seven, AAMCAR is proud to offer the Nissan Quest as their New York rental car minivan option.
Be sure to stay tuned to AAMCAR's website at www.aamcar.com for new additions to their rental car fleet. For more information concerning the Nissan Quest feel free to call AAMCAR's hotline at 1-800-722-6923, or to make a reservation visit AAMCAR's online Rental Center.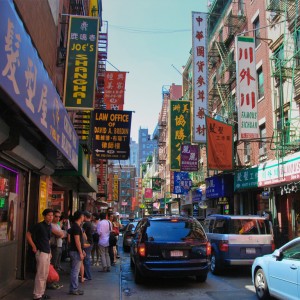 So what's the first thing people notice when they come to visit New York City? Is it the breathtaking skyline, the beauty of Central Park, or maybe the glitz and glam of Times Square? Maybe, but I'm willing to bet there's something else even MORE noticeable than the above things give up? It's the TRAFFIC!
New York City is known worldwide for its jam-packed streets and complicated road signage. If this is your first time driving a New York City rental car you may want to check out AAMCAR's Getting Around NYC page for tips on how to deal with rush hour traffics and intersections. If you're looking for some more safety hints on keeping your cool while driving in NYC look no further; we at AAMCAR understand that safety is important to our New York City rental car customers so we've taken the time to amass a bit of helpful advice for our visiting drivers.
Buckle Up!
Seatbelts were put in cars for a reasons people, so be sure to take advantage of that. Be sure to buckle up and make sure that all of your passengers are strapped in safely too. In the unlikely case of an accident you'll be glad you did!
Watch out for Taxicabs!
New York is literally CLOGGED with these yellow roadhogs. Even though they're entitled to the same laws as you and I, they don't always act like it. So be sure to always yield and let them go ahead even though you may not always want to.
Turn on your Headlights!
Be sure to turn the headlights of your New York car rental on once dusk has fallen. This will help both your visibility and the visibilities of others on the road. Plus it's the law.
Don't Gridlock the Flow of Traffic!
Blocking the flow of traffic is by far one of the most common problems when driving in NYC. When you're approaching an intersection don't continue through the light unless you are positive that you can make it completely through in time. If there is already a back up of cars in the intersection, please don't fall in behind; stop behind the road markings and wait for the next light. Many accidents can be avoided by simply exercising patience.
Don't Open Your Car Windows to Strangers!
New York, just like any other big city, is full of roadside window washers and other entrepreneurs. Although it's difficult to say no to these people it's just safer to keep the doors locked and windows rolled up on your New York car rental. Not all the people who approach your car do it out of the best intentions.
The Art of Parking!
Finding a safe spot to park your New York car rental is relatively easy if you know the simple rules to follow
Be sure to park near a source of light; this could be a street lamp, or a store front. Studies have show that cars parked in lighted areas are less likely to be chosen as a potential target.
Make sure that all valuables are out of sight within the car. Don't leave any of your days shopping sitting in the backseat or your purse on the dashboard. Thieves are looking for easy smash and grab targets so don't become a statistic.
Lock your doors and roll up your windows! It may sound pretty self apparent but lots of people for one reason or another, often forget this obvious safety feature. So make sure to take a moment before you head up to your hotel room to double check your New York car rental. A few extra seconds to walk around your car can save you lots of pain in the future.