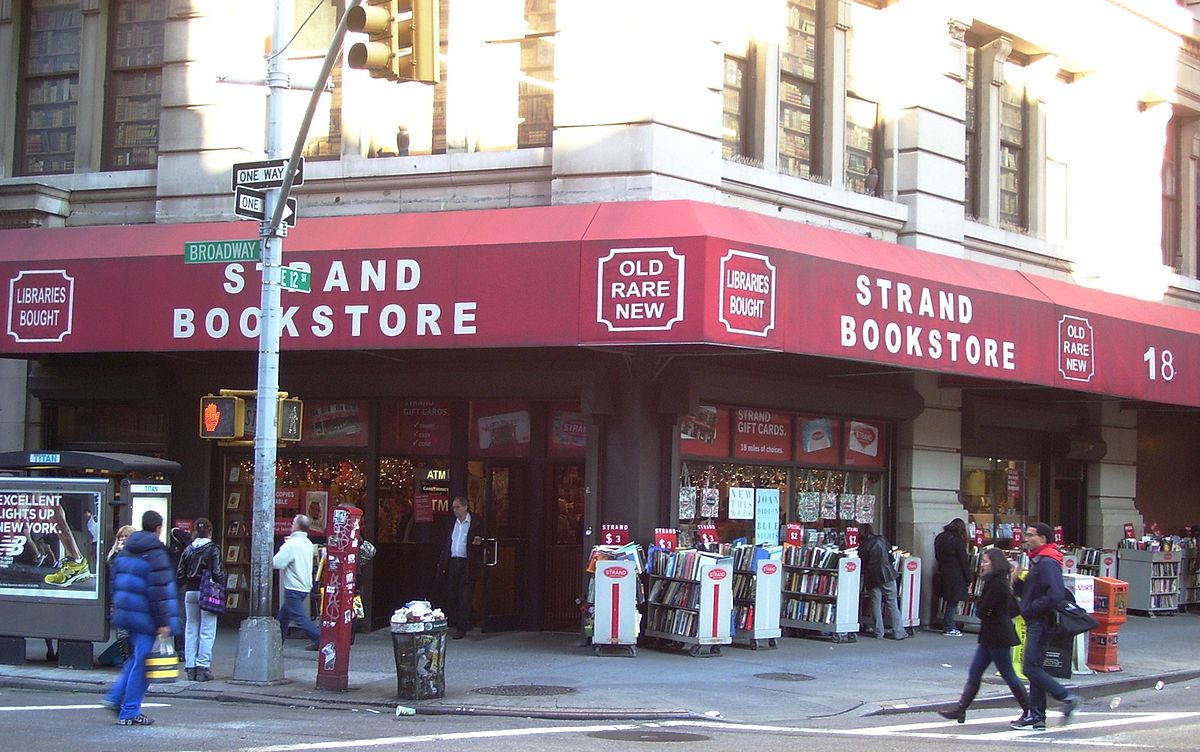 New York City is, without a doubt, the worlds corporate capital; big-name business and chain-store conglomerates can be found on every street corner and within every high-rise apartment. But there is hope! For decades AAMCAR New York Car Rental customers have been frequenting one of the Big Apples best kept independent retail secrets, purchasing one-of-a-kind merchandise for nearly 85% less than list price! Are you intrigued yet? With two locations in NYC this exceptional store is a definite must-visit for AAMCAR New York Car Rental customers of all ages, so grab the kids and get ready to do some old-fashion rack rummaging! Still cant picture the store? Well, heres one more hint they sell books, LOTS of books! The legendary Strand Bookstore is one of NYCs most popular retail store, providing AAMCAR New York Car Rentals customers with a staggering eighteen miles of books as well as review copies, bargain titles and out-of-print works. Unquestionably the best bookstore in all of NYC, The Strand features bargain basement pricing on practically its entire inventory, selling virtually nothing at list price. An exciting place for readers of all ages, The Strand currently features two outstanding locations including the enormous warehouse location at the corner of Broadway and 12th Street, and the smaller Fulton Street Store in the Financial District.
The Strand History
Created by Benjamin Bass in 1927, the original Strand Bookstore was located at the heart of 4th Avenue better known as New Yorks famous Book Row of America. Named in honor of the famous London, England publishing street as well as an only literary magazine, The Strand quickly became one of NYCs most treasured book nooks. Basss son Fred turned The Strand into a family business in 1956 when he took over the stores management after a tour of duty with the army. AT this time Fred was forced to move the every expanding Strand collection to its current warehouse location on Broadway, purchasing 4,000 square feet of display space and storage. Now, just four and a half decades later, Fred owns the entire building, providing AAMCAR New York Car Rentals customers with over 5 floors of endless reading material. A fiercely independent/family owned business, The Strand currently employs some 200 knowledgeable staff members including Freds daughter Nancy. With nearly 18 miles of bestsellers, non-fiction and reference material, The Strand is sure to have the perfect book for everyone in your upcoming AAMCAR New York Car Rentals crew.
Interesting Facts about the Strand
Interior decorators or reading enthusiasts can opt to buy or rent books by the foot at The Strand. Simply give a staff member your list of specifications and theyll help tailor a collection thats perfect for your personal library all priced by the linear foot!
The Strand is proud to features New York Citys largest rare book collection, containing first and signed copies of many modern and antique publications. Hard-to-find art and photography books, as well and original manuscripts and collectibles can be found on the third floor of the Broadway location.
Unlike chain bookstores and retailers, The Strand features a comforting haphazard arrangement designed to make book-hunting even more fun! Intimate rows and random stacks create a friendly environment perfect for the bookworm in everyone!
If you're interested in learning more about The Strand Bookstore before embarking on your upcoming AAMCAR New York Car Rentals vacation please feel free to call The Strand at 212-473-1452 or visit The Strand online at www.strandbooks.com. If you're already in the New York area please feel free to drop by The Strand kiosk in Central Park (located at 60th Street and 5th Avenue) or drop in at either the Broadway outlet or Financial District location. If you cant find it anywhere else, chances are you'll find it at The Strand for half the listed price, so dont delay grab some friends and check out one of New York City's best kept retail secrets today!