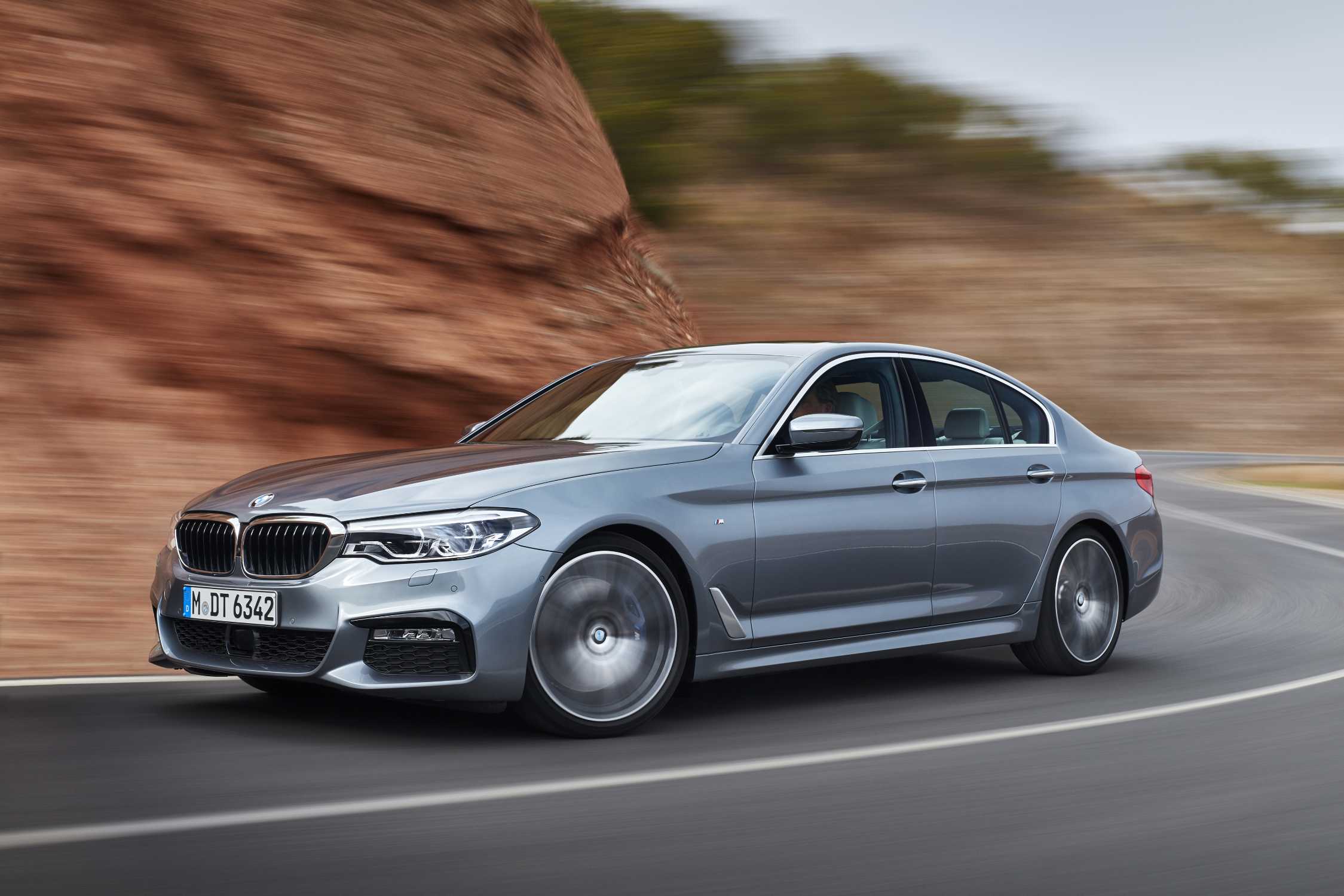 The BMW 5 Series GT blends a luxury sedan, SUV and hatchback into one vehicle.
The base 535i GT will easily meet expectations for the vast majority of drivers.
Comfort is one area where the BMW 5 Series GT excels. It hits all the high notes for seats, ride quality and the absence of noise. It's a good representation of BMW's luxury credentials.
Utility
In general, hatchbacks and SUVs gain an advantage over sedans for their additional cargo space and versatility.
BMW 5 Series, Lexus RX 350
The BMW 5 Series GT blends a luxury sedan, SUV and hatchback into one vehicle.
The base 535i GT will easily meet expectations for the vast majority of drivers.
Comfort is one area where the BMW 5 Series GT excels. It hits all the high notes for seats, ride quality and the absence of noise. It's a good representation of BMW's luxury credentials.
Utility
In general, hatchbacks and SUVs gain an advantage over sedans for their additional cargo space and versatility.
The Lexus RX 350 is a solid entry in the midsize SUV class, offering a roomy and comfortable cabin and typically excellent build quality.
Quiet and attractive cabin with high-quality materials
Plush ride
Comfortable rear seating
Generous standard features
Nissan Versa, Toyota Corolla or Similar
Yes,all our midsize sedan cars have CD players. We have the competition on the run with this neat addition usually only found on larger cars! Make sure to ask for CD.
The 4 door midsize car is fuel efficient, seats 5 people and offers a comfortable ride.   The roomy interior and ample trunk space makes it a great car for weekend getaways.  All midsize cars are equipped with All Season Tires, ABS Brakes and Cruise Control for your safety and convenience.  To make your travel more enjoyable, the cars equipped with FM/AM Radio, CD Player, Bluetooth, USB and Auxiliary port.  It is available in various models and colors.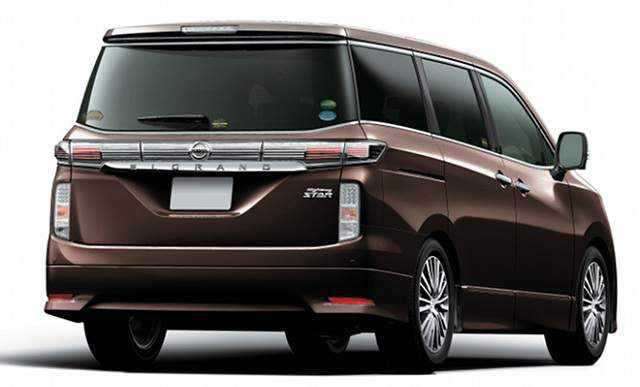 Looking for some extra room during your trip to New York City? Always popular mini-van New York rental cars are available at AAMCAR Discount Car Rental, and are perfect for all types of cargo. Mini-vans have plenty of advantages, including increased visibility and comfortable seating. Currently AAMCAR Discount Car Rental offers the Nissan Quest as its sole New York minivan rental. Read on to learn some interesting specifications on this vehicle, (model specifications shown may not correspond with available models) along with some advantages associated with the ever fashionable mini-van New York rental car.
The Nissan Quest
The Nissan Quest has long been a dependable and stylish vehicle. With a seating capacity of seven, the Nissan Quest is big enough to fit all kinds of travel plans. The interior of the Quest is roomy and comfortably, and comes complete with a removable full folding rear bench seats. Tastefully designed with cloth faced seats, headliner and carpeted floor covering, the Nissan Quest New York rental car is more than just a mini-van. The interior is also accented with chrome pieces (depending on the model).
The engine of the 2017 Nissan Quest is a 3.3 liter, 199.9 cubic inch V-6. The SOHC 12 valve transverse engine comes to life with a turn of the key in the electronic ignition. The engine block is made of cast iron with aluminum engine heads and runs on unleaded fluid. The Nissan Quest New York rental car is a front wheel drive vehicle with a 3.79 axle ration and stainless steal exhaust. The transmission is a 4 speed electronic with overdrive that also includes a handy transmission lock up. The power-assist rack and pinion steering is speed-sensing assisted allowing for increased control and safety. The suspension is a combination of front struts and rear leafs keeping the ride smooth and solid. A spare tire is also included on the underbody of the Quest. All in all the Nissan Quest is a powerfully clean machine. AAMCAR's Nissan Quest New York rental cars are full of cool options so make sure to inquire!
Minivans are a great rental options for those of you traveling with children, a group of friends or even sports teams. With plenty of seating available minivans offers plenty of leg, shoulder and head room, ensuring the comfort of all occupants. The added bonus of dual side sliding doors allows for easy access loading. The rear hatch adds to the ease of loading the rear cargo area and with removable rear bench seats there's no limit to amount of luggage you can store! The added bonus of increased visibility is a huge advantage in the minivan. Since the cockpit sits up higher than most compact and mid sized sedans the driver has the ability to see better and respond quicker in the case of an accident. Minivans have also been proven safer than many mid sized and compact cars in crash test ratings. Therefore if you're planning n traveling with young children during your next trip to New York City be sure to check out the minivan rental. With comfortable seating for seven, AAMCAR is proud to offer the Nissan Quest as their New York rental car minivan option.
Be sure to stay tuned to AAMCAR's website at www.aamcar.com for new additions to their rental car fleet. For more information concerning the Nissan Quest feel free to call AAMCAR's hotline at 1-800-722-6923, or to make a reservation visit AAMCAR's online Rental Center.

The Dodge Neon is a fun and exciting car to drive thanks to plenty of interior space and a cool body design. When the Neon was first introduced in 1995 it broke new ground in the small car category. The Dodge Neon blasted through all of the believed small car design boundaries, creating a compact car with a spacious sedan-like interior. Driving performance in the Dodge Neon was also a cut above the competition giving this youthful car a snappy attitude. A more refined and sophisticated Dodge Neon was introduced in 2000, ushering in a new millennium of stylish small cars. The next generation of Dodge Neon New York car rentals were solid and sturdy, yet they were still able to radiate a fun and spunky attitude. AAMCAR Discount Car Rental is excited to offer the Dodge Neon as one of their top New York car rentals. This cute little car rental is perfect for couples or individuals planning a trip to the city, and even small families will enjoy the spacious interior of the manageable New York car rental.
The second generation Dodge Neon is a totally redesigned version of the original vehicle. Changes were made to the bodywork, the interior, the engine well, pretty much everything! Although the new Dodge Neon New York car rentals look similar to the older versions, there isn't really anything the same on both vehicles, except for the ovoid headlamps. The front hood design has become more integrated while the rear tail-lamp design helps to accentuate the pronounced wheel-wells. In fact, the whole profile of the vehicle was revamped for the new millennium, giving the car a new aggressive cab-forward look. The new aerodynamics on this vehicle helped to repel water and wind noise providing a calm and quiet interior. This new body structure is also extremely rigid, creating a smooth and enjoyable New York car rental driving experience.
Inside the Dodge Neon New York car rental you'll be surprised at how much room you'll find. The larger cabin offers plenty of head and hip room for front passengers, while rear occupants benefit from increased shoulder and leg space. The dash and instrument panel design is also totally new and sporty. Standard features in the second generation Dodge Neon New York car rental include four cup holders, and an AM/FM/Cassette six speaker stereo. The Dodge Neon New York car rental is a great car rental for travellers looking to get a lot of vehicle for a little price!
The Dodge Neon New York car rental is a great vehicle to drive now that there is less wind noise and vibration. The second generation of Dodge Neon's are now comparable to other heavy hitting small cars like the Honda Civic and Chevy Cavalier, often ranking above them in customer satisfaction and popularity. Overall ride quality was greatly improved on the new Dodge Neon thanks to specially designed independent front and rear suspension. The newly designed 4 cylinder engine is more powerful than previous motors, while a new air intake system helped make this New York car rental quicker and more efficient on the road. The brake system, timing belt cover and even the exhaust manifold were redesigned on this vehicle – this attention to detail helped make the Dodge Neon, quieter, quicker and even more fun to drive!
The Dodge Neon discount car rental is a great vehicle. The combination of a fun and flirty exterior, functional interior, and powerful engine make this New York car rental a real winner in the automotive world. With its smooth ride and exquisite handling, the Dodge Neon New York car rental is a great choice for all kinds of Big Apple travelers.
For more details on the availability of models at AAMCAR Discount Car Rental please call here >>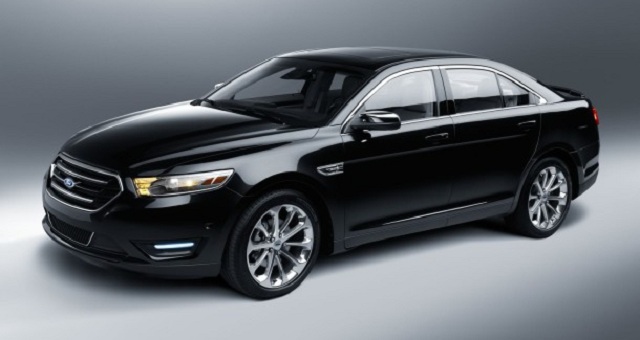 The Ford Taurus is one of the finest sedan New York car rentals available from AAMCAR Discount Car Rental. Not only is it cheap, but it's also one of the most popular vehicles ever produced by Ford, thanks to unprecedented customer demand and satisfaction. The Taurus has always been pushing the envelope when it comes to styling; one look at the third generation of these vehicles an you either love the oval motif, or hate it! The fourth generation of the highly anticipated Ford Taurus New York car rental began production in the year 2000. These new models toned down the oval fixation, providing a sleek and neat package perfect for all types of travelers. The engine in the Ford Taurus New York car rental is also a work of fine design, thanks to powertrain upgrade and state-of-the-art modern technology. AAMCAR Discount Car Rental is very excited to offer this competent and comfortable vehicle as one of their most popular New York car rentals! If you'd like to rent the Ford Taurus please fill out the online application now, or continue reading to learn about all of the great features available on the Ford Taurus New York car rental! (Models and availability may vary from what is stated here, please contact AAMCAR Discount Car Rental for more details.)
The exterior of the Ford Taurus New York car rental is easily distinguishable from other vehicles. The creative body contours of this car aren't quite like any other vehicle out there, making the Ford Taurus New York car rental a unique and original vehicle. The broad grille adds an aggressive look to the fourth generation of Taurus's while the headlights are bigger and brighter. Once you climb inside the Taurus you'll be impressed by just how much head and leg room can be found in this sedan. The cab forward layout of the Ford Taurus creates an open area inside the vehicle resulting in enhanced comfort and increased visibility. The layout of the Taurus's interior is relatively simple and easy to follow. All of the buttons and switches can be found right where you expect them, while the power adjustable pedals of the fourth generation allow for the supreme level of driver comfort. The Ford Taurus has seating for five full grown passengers, making it a fantastic vehicle for family vacations or road trips with old friends. The front bucket seats are well designed an offer support in all the right places, while the rear bench seat offers two semi-bucket designs complete with a pull down armrest (when the center seat is unoccupied.)
Driving the Ford Taurus New York car rental is an absolute joy thanks to a highly responsive V6 engine and a mirage of other technical upgrades. The automatic 4 speed transmission is quiet and almost entirely unnoticed while the modern traction control helps to keep the vehicle traveling smooth on all types of surface conditions. The chassis of the vehicle is built sturdy, creating a welcome home for the Duratec engine and cushiony shock absorbers. Braking is safe and efficient in the Ford Taurus New York car rental thanks to the highly regarded ABS system.
The fourth generation of Ford Taurus's come in two different trim levels, the base LX and the SE sedan and wagon. Both of the vehicles perform remarkably well and offer a plethora of comfort and styling. The Ford Taurus New York car rental is a completely functional and drivable vehicle, perfect for a variety of different Big Apple visitors. The Ford Taurus is a wonderful family sedan with a heart of a sports car, so don't miss out on your opportunity to take it for a ride! The handling in this New York car rental is crisp and smooth, a satisfying sensation for all levels of drivers! Inside the Taurus you'll find nothing but organization and versatility, two must-haves in today's day and age!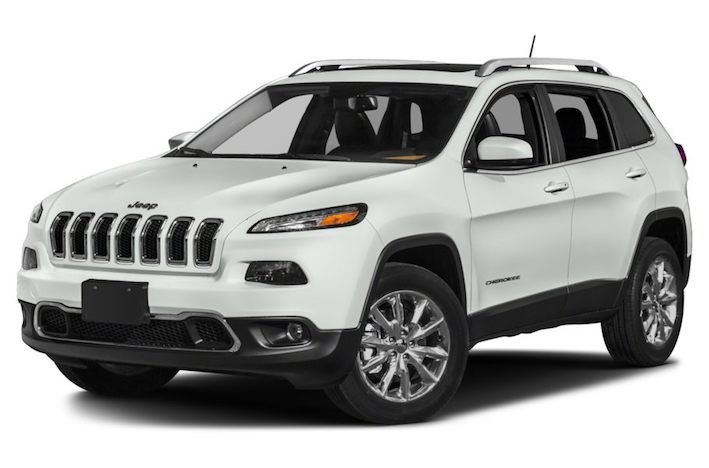 When the Jeep Cherokee first hit the road in the early 1980s it was designed like other full-size sport utility vehicles – big and clunky. All of this was about to change though! In 1984 the Jeep Cherokee was credited as the first modern SUV, thanks to a new unibody construction that combined station wagon characteristics with a little pickup truck frame. Since then the Jeep Cherokee has attracted a major fan base around the world as a totally functional sport utility vehicle. This customer demand has kept the Jeep Cherokee in production well past its expected due date, finally ending production in 2001. The popular Jeep Grand Cherokee started-up where this solid, inexpensive SUV left off, continuing the legacy of the Jeep SUV. AMMCAR is excited to offer this New York car rental to visitors planning a vacation to the Big Apple area. Whether you're in need of some extra cargo space, or extra passenger room the original SUV Jeep Cherokee New York car rental is the perfect vehicle for you!
The final generation of the Jeep Cherokee began in 1997 and was completed in 2001. A powerful V6 engine was added to the Jeep Cherokee in '01, which sported a top notch low-emissions government certification. The Jeep Cherokee is a tough little SUV complete with the Jeep staple four-wheel drive. This SUV is designed with a higher rigidity than most other vehicles, thanks to a lighter body weight and wonderful handling.
The Jeep Cherokee is coined as the first SUV vehicle to combine four door versatility with the automotive comfort of a mid-size sedan. This SUV New York car rental is a no-nonsense vehicle that provides practical styling with an economical design. Although the interior isn't as luxurious as some of the more modern SUV, the Jeep Cherokee is still a remarkably comfortable vehicle. The seats in the Jeep Cherokee are snug and offer plenty of support, while features like air conditioning and a powerful sound system help add to the Jeep driving experience.
The off-roading capabilities of the Jeep Cherokee New York car rental are phenomenal. Thanks to its light curb weight the Jeep Cherokee is in a class all its own; this surprisingly agile SUV New York car rental is an absolute pleasure to drive in Big Apple traffic because it can quickly and nimbly dodge in and out of traffic jams, avoiding pothole craters like a pro! Plus if you ever feel the need to take a walk on the wide side, this sporty SUV can take to the trails like no other vehicle out there. All Jeep vehicles are built tough, and the Cherokee New York car rental is no exception; the combination of ground clearance and a short wheelbase make the Cherokee at home in almost any type of terrain. The Selec-Trac four wheel drive system available on some Jeep Cherokee models helps to enhance driving in undesirable situations like snow or rain, resulting in increased driver control.
Although this vehicle isn't as flashy as more modern SUVs, the Jeep Cherokee New York car rental can still get the job done quickly and efficiently. The exterior design of the vehicle is rustic and tough, thanks to great body lines and a sturdy box facade. The classic front grille of the Cherokee reminds you that you're driving a Jeep, while the roof rack is ready and waiting for all sorts of outdoor gear! The Jeep Cherokee is also well equipped with plenty of cargo space, perfect for packing picnics or storing shopping bags! There's also enough passenger space in this SUV rental to chauffeur friends and family all over the wonderful state of New York without cramping anyone's style. If you would like more information on the Jeep Cherokee New York car rental, please feel free to contact the AAMCAR Discount Car Rental offices.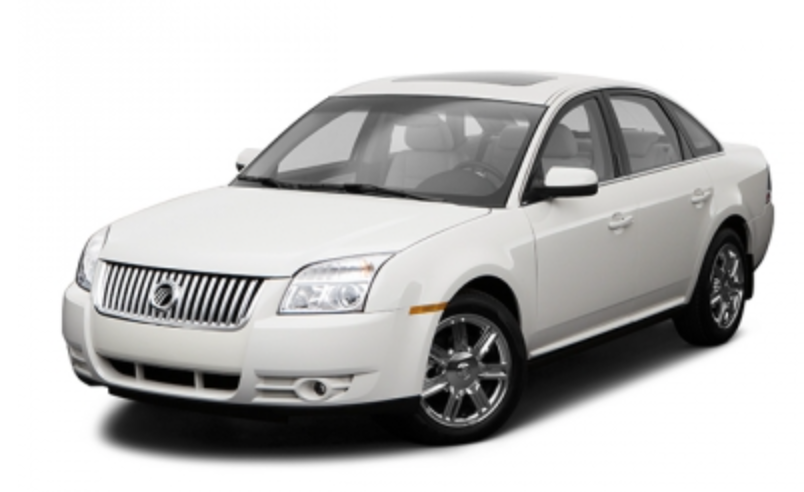 If you're looking for a dependable, practical New York car rental, look no further than the Mercury Sable rental from AAMCAR. This handsome automobile has a somewhat laid back conservative appearance, while at the same time providing safety, comfort and peace of mind. Larger than most current mid-sized automobiles, the Mercury Sable New York car rental is spacious and open, a perfect family car rental. Trunk space in the Mercury Sable is also quite extensive, perfect for lots of luggage or tons of shopping bags! AAMCAR invites you to take a closer look at the Mercury Sable New York car rental and then encourages you to reserve your vehicle today!
Major improvements were made to the Mercury Sable for the 2000 automotive year, making the Sable one of the best family cars on the market. From mechanical specifications to its fashion-forward appearance, the Mercury Sable offers a wonderful driving experience. Everything about the Sable is sensible, from its contemporary instrument panel to responsive handling and aerodynamic design. New body contours, a larger grille and angular fenders help propel the Sable into the 21st century, while the vigorous V6 engine adds a new level of excitement to the everyday family car rental!
The interior of the Mercury Sable New York car rental is perfect for families planning a vacation to the Big Apple. With seating for five or six passengers, with a total passenger are of over 102 cubic feet, there's plenty of room for rowdy children and growing teenagers. The Mercury Sable is a practical family vehicle that offers easy to understand controls and instrumentation that makes driving fun and easy. The Mercury Sable is also a great vehicle for family safety. NHSTA has awarded the Sable with five star front crash test ratings, thanks to dual-stage front airbags. These airbags can sense the severity of impact during a crash which will result in the deployment of the bags at two separate levels. Seatbelts are also standard on this New York car rental.
Driving a family sedan doesn't normally inspire a lot of fun, but driving the Mercury Sable New York car rental will definitely change your mind! This car is amazingly agile and controllable thanks to a stiff chassis and great engine. The recalibrated front suspension, in sync with the live-wire steering makes the Mercury Sable feel like a sports car on the open road, cornering like a dream! The Mercury Sable achieves a great equilibrium between a family sedan and sports car, attracting all sorts of different drivers to this New York car rental. An optional Duratec engine is also available on the Mercury Sable, as a replacement for the stock Vulcan engine, which turns this vehicle into a true work of art. The Duratec engine allows for easy acceleration on open New York expressways, making hectic Big Apple driving an almost enjoyable experience.
The Mercury Sable is available in GS and LS version, which include a stylish wagon model. All 2003 Sables come with a variety of features including AM/FM stereo systems, power windows and locks, air conditioning, a tilt adjustable steering column, child safety locks and much more. The standard four speed automatic transmission makes for smooth gear transitions while the four-wheel disc brakes help to stop the New York car rental quickly and efficiently. The Mercury Sable comfortably blends function with excitement, creating a wonderful New York car rental that simply must be noticed. AAMCAR strongly recommends this car as a great family New York car rental, but it is also a great rental vehicle for traveling businesspeople and couples. This functional vehicle is easy to drive, while at the same time boasting a safety record that simply cannot be ignored. For more information on model availability please contact AAMCAR by calling toll-free at 1-800-722-6923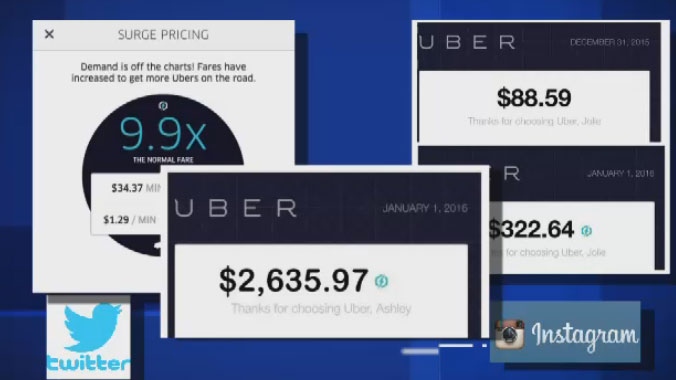 Anyone who's been to New York knows that every corner of the city has something new and exciting. Many people who visit New York believe that driving is not an option, and that New Yorkers only public transit or taxi. This may have been true in the past, but this is simply no longer. For a cheaper alternative to Uber and a more convenient and personal alternative to the subway, use AAMCAR, a car rental company.
Avoid Hidden Costs
It is affordable, without any hidden costs. Most car companies look affordable on the surface. That is until they slap you with hidden costs non included in the original quote. But with AAMCAR, what you see is what you pay.
With car sharing services such as Uber and Lyft sweeping the nation, it is easy to see how and why Americans are conflicted on how to get around. However, with AAMCAR, there is no question. Have the convenience of your own car to chauffeur you and your companions around on your own time to your own destination. Or use AAMCAR to move!
Uber cost vs. Car Rental cost
One of the first determining factors for weighing your cost savings for using Uber vs rental cars is considering the length of your stay. Is Uber cheaper than a taxi or renting a car? Do the math!
If you're traveling for a full week, most people would say renting a car proves to be the cheapest option. Let's look at the math…
Economy rental cars will typically cost between $45-65 per day and should fit two adults and two children. With these numbers in mind, you can expect to drop between $315-450 for a seven day trip.
Uber's rates are going to be calculated by your mileage in motion, meaning if you just need a quick lift over a short distance, it's a cost-efficient choice.
To put it into perspective, a 30 minute drive might not seem like much, but that 20 mile each way could end up costing you $40-50 there and back with a ride hailing service. If you times that by the number of days you're staying to get your "per day Uber cost," you might be better off just signing up for the rental.
Then there's considering those extra charges. Do you have to tip your Uber driver?
That's like asking if you have to tip a waitress. Technically, no, but it's always a nice gesture as a thank you if your driver was accommodating and friendly.
Consider that when renting you still need to pay for gas as well as parking fees as well for wherever you visit. If the place you're staying has free parking, that's a plus, but you could always have to pay to park in a garage or have to deal with the fuss of going back to the car to feed a meter if you are parking in the city on your trip.
If you're on vacation with your family too, consider how many passengers a ride hailer's vehicle could hold verses a rental car.
Does Uber charge per person?
The answer is no, however, depending on the kind of car service you go with, the number of passengers varies. For example UberBLACK cars have a four person passenger limit.
If you have a full squad, renting a minivan might be the most convenient.
Keep an eye out for hidden rental car fees though as well, such as extra for returning the car to a different location, adding an additional driver, being under the age of 25, or going over your allotted miles.
Why AAMCAR?
There are a large range of vehicles offered by AAMCAR, depending on your needs and specifications. AAMCAR's vehicle rentals include economy, compact, full size, mid-sized, minivans, cargo vans, SUVs, and moving vans. If one is more specifically interested in the car's make, AAMCAR offers the Nissan Cube, Ford Mustang, Ford Explorer, and so many more. If you are travelling with a large party, AAMCAR is proud to offer a 15 Passenger Van so that everyone can participate and no one gets left behind. This 15 Passenger Van Rental is one of AAMCAR's most popular options and is most often used for large parties, large families, and everything in between. AAMCAR also offers luxury cars to make your getaway even more special.
AAMCAR is proud to offer certain services to enhance the rental experience. Conveniently located on the upper west side, AAMCAR offers late drop off hours, late model sedans, accepts debit cards, most foreign licenses, and also speaks Spanish. Nobody wants to be stranded without any means to get around, pay high Uber prices, or be stuck on the ever unreliable public transit system. There is only one answer: AAMCAR Car Rentals.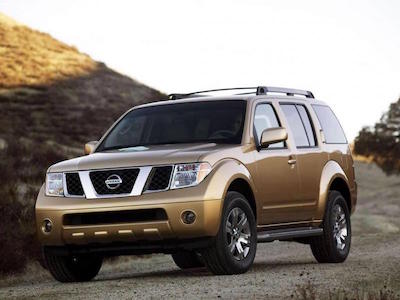 This is contemporary SUV is quick and powerful, radiating a subtle air of class and prestige. The Nissan Pathfinder drives like a car, boasting easy steering and great handling – two characteristics that are hard to come by in the modern SUV. Recent upgrades to the Pathfinder have also helped to give this sporty vehicle more power and pizzazz, creating a lot of attention in the automotive world. AAMCAR Discount Car Rental loves the Nissan Pathfinder because it offers a spacious interior, while at the same time maintaining the high level of comfort customers come to expect from Nissan New York car rentals. The Nissan Pathfinder New York car rental at AAMCAR offers full-sized comfort, at a less than full-sized price, so don't miss out on your opportunity to drive this exciting rental vehicle!
The Nissan Pathfinder has undergone a variety of changes since the turn of the millennium including extensive exterior and interior redesigns. By 2002 the Nissan Pathfinder was totally reborn with a new grille, better seats, 16 inch wheels and shiny titanium accents. This burly vehicle was available in both two wheel and four wheel drive, while all models included a powerful 3.5 liter, 250 horsepower V6 engine, perfect for tackling all types of traffic! The new exterior styling of the Nissan Pathfinder took on an evolutionary feel as more efficient features were added to enhance the Nissan's driving experience. The most notable feature on the Nissan Pathfinder's exterior is that of the square-faced front end. This accentuated detail adds to this New York car rentals tough image, while still maintaining a composed appearance.
Inside the Nissan Pathfinder you'll be pleasantly surprised by the immense space and luxurious comfort. Many modern amenities also dot the dashboard, making the interior of the SUV feel like a marvel of modern engineering. But don't worry; every knob and switch is in easy reach of the driver's seat, resulting in a natural and comfortable driving atmosphere. The signature Nissan black on white instrument panel is bright an easy to read while the one touch control for the power windows and sunroof is a greatly appreciated addition.
Driving the Nissan Pathfinder proves to be a great experience, thanks to the responsive sport handling and quick throttle response. As mentioned earlier, driving the Nissan Pathfinder SUV is much like driving a car, especially in the area of acceleration. Manual transmission models of the Nissan Pathfinder New York car rental are capable of doing a vary fast 0 to 60 miles per hour in 7.6 seconds – that's faster than a lot of modern sedans! The Nissan Pathfinder is also equipped for some serious off-roading adventures, so don't be afraid to stray from the concrete jungle habitat of NYC! The Pathfinder is built for rugged terrain, thanks to high ground clearance and comfy suspension, so go ahead and take the road less traveled!
The brand new 2017 Nissan Pathfinder is a true work of art thanks to a stronger drivetrain, 4×4 technology and a massive V8 engine. The New Nissan is also designed on a truck frame to increase the interior volume and give the truck a whole new look. Exterior accents on this new SUV make it a force to be reckoned with, especially the newly designed grille. Interior upgrades have also been added to the new Pathfinder resulting in 4 new trim levels and plenty of space! Whether you're traveling with friends, or planning on making some new ones will in the Big Apple, the new 2017 Pathfinder has plenty of available seating room!
If you would like more information on model availability for the Nissan Pathfinder New York car rental please feel free to contact the friendly staff at AAMCAR Discount Car Rental.