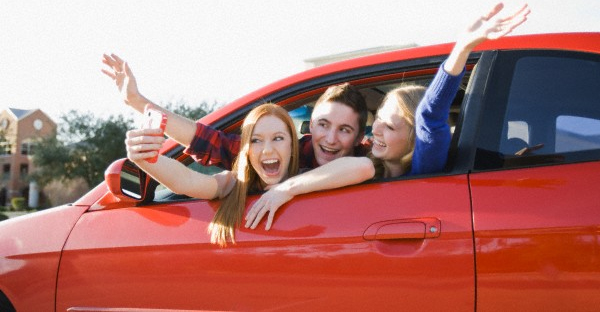 Taking a family vacation is a great way to kick back and reconnect with the people you love the most. Planning a family vacation can get a little tricky though, especially if you have small children in need of constant amusement, or teenagers that think family outings are lame. So that is why we here at AAMCAR Discount Car Rental have taken the time to construct a Family Fun vacation page, filled with family oriented activities that will help make your Manhattan, New York City vacation a success!
Indoor Fun
If the weather isn't cooperating during your trip to NYC, don't worry, there are still plenty of things to do! Just grab that kids, hop in your New York car rental and head to one of the following locations. These Manhattan locales offer plenty of safe and affordable indoor activities for you and your little ones.
The Toys "R" Us in Times Square
Located at 1514 Broadway, this Toys "R" Us store is like no other toy store on the planet! With more than 110,000 square feet of retail space, this store is truly a cut above any other New York spot! Inside the store you can find a 20 foot tall animatronic T-Rex, an amazing two story Barbie house, and even a 60 foot high Ferris Wheel that rotates 14 individually themed cars! Your kids will think you're the coolest parent in the world if you choose to take them to this dreamland of toys, but just make sure that you have plenty of trunk space in your New York car rental you won't be leaving empty handed!
The Freakatorium
If you're looking for something a little out of the ordinary, take a drive in your New York car rental to the Freakatorium located at 57 Clinton Street in the Gramercy Park/East Village neighborhood. The Freakatorium is filled with curiosities that kids just go wild over, like the gloves of Tom Thumb and the glass eye of Sammy Davis Jr.! There are over 1,000 artifacts at the Freakatorium museum showcasing some of the whorld's craziest hoaxes and real life mysteries! For more information call the Freakatorium at 212.375.0475!
Outdoor Activities
New York is a beautiful city to explore during warm afternoons so be sure to check out some of the following kid-fun activities in the Big Apple!
Are you looking for a one of a kind New York City tour? Than you need to catch a ride on the Chelsea Screamer, a high speed boat tour of Manhattan. Keep your eyes peeled for tourist attractions like the Brooklyn Bridge, Ellis Island, the Statue of Liberty and the New York Harbor! This boat tour is also known to get a little wet, making it the perfect adventure for a hot New York afternoon. For more information call 212.924.6262 or drop by Pier 62 at West 23rd Street in your New York car rental. Reservations are not required, so take a ride on the Chelsea Screamer today!
The Rink at Rockefeller Center
The Rink at Rockefeller Center is a great place for families to interact in a safe and friendly environment. Open form late October to early April (depending on weather) this staple of NYC is a must visit for all winter travelers. Skating is first come, first serve, so be sure to round up the gang and pile them into the New York car rental early! Figure skate rentals are available onsite so don't worry if you've forgotten to pack your own! Call 212.332,7654 for more details.
Teen Friendly Activities
Entertaining a reluctant teen is never an easy ordeal, but you'll find it easy with the following suggestions!
Visit Grand Central Station
This Beaux-Arts landmark is right at the center of all the Manhattan action at 42nd and Park. Take a free tour with your teen and then head downstairs to the massive food concourse. Pigging out on a high calorie desert with your son or daughter is a great way to bond in NYC!
See a Broadway Play
Broadway may sound a little stingy and stuck-up to your teen, but with shows titles like The Lion King, Hairspray and Rent it won't take much to entice them into a matinee viewing! Taking in a show on Broadway is a once in lifetime deal for many people so pick up some tickets for you and your teen tonight.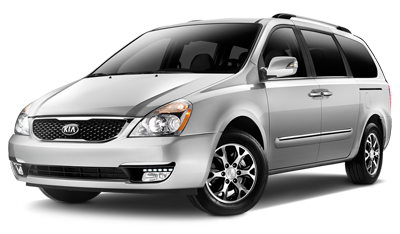 Kia Sedona or similar
Mini Vans at a Mini PRICE! With options galore, and room to spare, you will arrive with your group in comfort and style.
The minivans are mostly Kia Sedona.  They are seat belted for 7 or 8 passengers. The minivan has 17-inch alloy wheels, dual manual sliding doors, manual front seats with a driver height adjustment, Slide-n-Stow forward-collapsing second-row seats, a split-folding third-row seat, stain-resistant fabric upholstery, dual gloveboxes, air-conditioning with rear controls, a tilt-and-telescoping steering wheel, cruise control, Bluetooth phone and audio connectivity and a four-speaker sound system with a CD player, satellite radio, a USB port and a media player interface.  It is the ultimate family rental vehicle in NYC for trips, excursions and adventures.
Ford Clubwagon
Traveling with a group? Everyone gets a good view of this exciting city with a 15 passenger from AAMCAR!
The 15 passenger Van now comes in 2 styles:  The original and reliable Ford Econoline E-350 and the newly designed Ford Transit Van. The E-350has been the industry standard in 15 Passenger van rentals. It can comfortably seat 15 people, and it is equipped with air-conditioning, CD player, AM/FM radio and GPS capabilities.  It has two passenger-side openings and comes with the option of removing rows of seats for storage and luggage.  Similarly, the Transit Van is an upgraded version of the E-350.  It is also equipped with air-conditioning, CD player, AM/FM radio and GPS capabilities.  It also hasa Bluetooth, USB and an Auxiliary port.  The body type is modified and looks very similar to a Mercedes Sprinter Van.  It has two passenger-side openings as well as seat removal capabilities.  The Transit Van has upgraded bucket seats so that every passenger has and can control their own personal seat.  Both vans are the perfect vehicles to rent when planning a longer family vacation out of NYC or a short getaway with a group of friends.
Are you in need of a little extra room during your next trip to New York City? Then you should look into a van rental from AAMCAR Discount Car Rental! Vans are a great idea when traveling with children, sports teams or extended family. AAMCAR offers a wide variety of vans including mini-vans, cargo vans and 15-passenger vans that are perfect for carrying all your travel mates and their luggage. Listed below is a short summary of some of the main features of these New York rental cars so be sure to take a look! For more information on AAMCAR's van fleet feel free to browse the remainder of the site!
Mini Van
Mini-vans are the perfect New York City car rental when you're traveling with children, family or a few close friends. AAMCAR is proud to offer the Nissan Quest as its mini-van rental of choice; it can fit up to seven people comfortably and offers plenty of room in the back hatch for luggage. Plus the last row of seating folds down to create even more room for storing cargo. This New York rental car comes complete with cup holders, a 150-watt stereo CD system and a 3.5 liter V-6 engine. The Nissan Quest is also engineered with safety in mind, featuring curtain airbags along the side that are designed to cushion all three rows of seating in the case of an accident.
Looking for something a little more modern than the minivan? Why not check out AAMCAR's SUV rentals? These New York rental cars offer plenty of room for luggage and travelers, but are often considered to be more stylish than the average minivan. For more details browse the SUV Rental page at AAMCAR Discount Rentals.
15 Passenger Van
Traveling with a large group? You'll want to look into AAMCAR's 15 passenger van rental; the Ford Econline. This large passenger van has five doors for easy loading and is perfect for sports teams, and musical groups. Complete with air conditioning and new mirror designs, the Ford Econoline is a great New York City rental car option.
Cargo Van
AAMCAR is also proud to offer its customers the Ford Econoline Cargo van, which is perfect for moving, or if you're planning on having a little retail therapy in New York's shopping district! This extended van offers an air conditioning system designed to keep the driver and passenger comfortable during the transportation of their cargo. The five door setup allows for easy loading and security, while the bucket seats in the front offer complete comfort. This van has plenty of room for gear and is perfect for moving awkward items like kitchen tables and couches.
Vans are a great alternative for traveling in New York as they allow for increased visibility. Scared to rent a van because you're uneasy about the size? Don't worry, vans are very simple to drive and will only take a few short trips to get used to. Still not convinced? AAMCAR also offers a selection of midsize, compact and full size vehicles along with SUVs, so you'll be sure to find a vehicle that fits into your comfort level. Visit our vehicles pagefor more information on AAMCAR's New York rental car fleet.
Is a mini-van just not big enough for your travel group? The SUV just too cramped? Then AAMCAR Discount Car Rental has the New York rental car for you! The 15 passenger Ford Clubwagon extended van rental is big enough to transport all your travel mates without being bulky. The interior is spacious and comfortably with enough room to comfortably seat 15 fully grown adults. So whether you are transporting family to a reunion or picking up some friends for a big night out on the town, the Ford Clubwagon extended van ensures that you won't forget anyone and allows you some extra space to pick up a few new members along the way!
The Interior
The Ford Clubwagon New York rental car is a true person hauler. The interior has a full cloth headliner and full vinyl/rubber floor covering. The front seats are bucket designed with fixed headrests, 2 way adjustable seat settings and armrests. The rear seats are bench designed and extremely comfortable. AM/FM radio is available in most models along with air conditioning, (contact AAMCAR for more information).
Steering and Suspension
Driving the Ford Clubwagon 15 passenger extended van may seem a little daunting, but there's really nothing to fear. Extended side mirrors are included which correspond to the length of the rental, allowing for increased safety. The hydraulic power-assist re-circulating ball steering system allows for supreme control over the road. The front coil spring suspension is independent in design, allowing for either front wheel to track over road imperfections with minimal disturbances and effects on the opposite front wheel. The rear suspensions are on a rigid rear axle with HD rear shocks.
Powertrain Engine Information
The 2017 Ford Clubwagon 15 passenger New York rental car model has a 5.4 liter (329.7 cubic inch) V-8 engine with SOHC SMPI 16 valve technology. The electronic ignition revs up the super powerful engine which runs on unleaded fuel and a 72 CCA battery. This Ford Clubwagon is a rear-wheel drive vehicle with a 4 speed automatic electronic transmission with overdrive.
Safety Information for 15 Passenger Veichles
The Ford Clubwagon 15 passenger New York rental car extended van is a great rental option for those of you visiting New York with a large group of people. Extended vans have been extremely dependable throughout the years, requiring few altercations to its designs. Extended vans are roomy enough to transport basketball teams and great for driving the band across country. Extended 15 passenger van rentals are also extremely safe. Many models include automatic door locks and all include three point seatbelts. These seatbelts are often height and width retractable allowing for increased comfort and personal safety. The braking system is a standard 4 wheel anti-lock system capable of stopping on all types of surfaces. From snow, to rain; dry pavement to icy cement, an extended 15 passenger van is easy to control when braking.
---
If you are planning on moving some heavy furniture while in the New York area, (or even just planning on doing some serious shopping!) you need to look into the AAMCAR's cargo van rentals. The Ford Econoline extended cargo van rental is perfect for transporting all sorts of cargo. AAMCAR Discount Car Rental also offers SUV, minivan and car rentals so be sure to check out their fleet online. For more information on the Ford Clubwagon 15 passenger New York rental car call 1-800-722-6923 or to reserve your own van visit the Rental Center.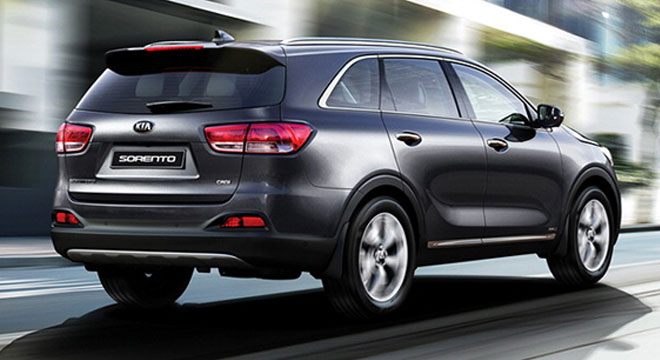 Is a mini-van just not big enough for your skip trip or vacation? Do you need 7 seats, that beats a Mini-Van and yet drive in comfort and style? Then AAMCAR Discount Car Rental has the New York rental car for you! The Ford Explorer, Kia Sorento (or similar) 7 passenger SUV
FORD EXPLORER 7 SEATS FEATURES
The 2013 Ford Explorer is a 7-passenger SUV that gives you tons of seating, incredible comfort and a roomy interior that your passengers will love on those long trips. The third-row seating in the Ford Explorer can fold down flat at the touch of a button to give you even more cargo space when you need it. This feature comes in very handy when you have your hands full and need to make some extra room. The cargo space doesn't stop there; the second-row seats can also fold down to a 60/40 split-fold-flat bench if you ever need more cargo area for carrying bigger things. When you fold down both rows of seating in the new 2013 Ford Explorer you get an enormous cargo area of 80.7 cubic feet of space. And don't forget the safety technologies which is built in.
KIA SORENTO 7 SEATS FEATURES
Sporty and with a look of real quality, this is a crossover SUV that makes road driving fun. It's a viable option when taken off the road, too. It has a very appealing design with seven seating for a family and their stuff.
Are you in the process of moving? Not sure you trust those discount moving companies to take care of your valuable possessions? Why not just move yourself?! With the help of AAMCAR's Econoline Cargo Van you'll be able to pack-up, load-up and move-out at your own pace, taking the time to careful load and position your personal effects. The Econoline Cargo Van New York rental car is also great for those of you doing a little furniture shopping. Lots of furniture stores charge an arm and a leg to have same day delivery, whereas AAMCAR offers their Econoline Cargo van rental at a truly affordable cost. With all that money you'll save you could maybe throw in a matching loveseat with that brand new couch! Feel free to browse this page for more information on the Ford Econoline Cargo Van. For more information on rental rates please call AAMCAR's hotline at 1-800-722-6923.
The Ford Econoline New York Rental Car
The line of Ford Econoline Cargo Van rentals have long been a trusted brand of extended vans. They're perfect for moving those awkward objects like couches and kitchen tables, yet remain surprisingly easy to drive. The Econoline comes in three different length extensions (please contact AAMCAR fore details on model availability) perfect for all different types of cargo. Cargo Vans are also extremely easy to maneuver. If you have ever driven a minivan or pickup truck, getting used to a Ford Econoline extended cargo van New York car rental will be a piece of cake! Plus there are extended mirrors installed to allow for increased rear visibility, both on the road and during loading.
Inside a Cargo Van
The interior of an Econoline Cargo Van New York rental car is extremely comfortable. Most models include air-conditioning to keep you and your fellow moving mates cool and comfy. Both the driver's and passenger seat are bucket designed with adjustable settings to allow the occupant to personalize their comfort zone. AM/FM radios should come standard (contact AAMCAR for more details) creating a truly enjoyable driving atmosphere. The actual cargo bay of the Ford Econoline Cargo Van rental has a minimum capacity of 235 cubic feet.
Engine and Mechanical SPECS
The engines in AAMCAR's Ford Econoline Cargo van rentals are super powerful. Depending on the model the engines range from a 4.6 liter Triton SOHC SEFI 16 valve V-8 to the even tougher 6.0 liter Power Stroke Diesel 32 valve V-8. The brake system in this New York rental car is a standard power 4-disc anti-lock set-up ensuring the safety of you and your possessions. The suspension is also super smooth allowing for the elimination of hazardous jarring during transportation.
The Exterior Setup
Just because you have an extended van, doesn't always mean that loading and unloading your cargo will be a snap. That's why the Ford Econoline Cargo Van New York rental car comes with a comprehensive five door setup. With two rear doors, a driver and passenger door, plus 2 side doors creates a easy loading atmosphere perfect for bulking cargo like mattresses, dressers and much more! The rear doors also open wide allowing for the insertion of a loading ramp (not included with the rental) which allows for smooth moving.
Do you like the room available in the Econoline cargo van, but in need of some extra seating? Why not look into AAMCAR's 15 passenger rental van? This van is perfect for transporting large groups of family, friends, band members and even sports teams!

The Dodge Neon is a fun and exciting car to drive thanks to plenty of interior space and a cool body design. When the Neon was first introduced in 1995 it broke new ground in the small car category. The Dodge Neon blasted through all of the believed small car design boundaries, creating a compact car with a spacious sedan-like interior. Driving performance in the Dodge Neon was also a cut above the competition giving this youthful car a snappy attitude. A more refined and sophisticated Dodge Neon was introduced in 2000, ushering in a new millennium of stylish small cars. The next generation of Dodge Neon New York car rentals were solid and sturdy, yet they were still able to radiate a fun and spunky attitude. AAMCAR Discount Car Rental is excited to offer the Dodge Neon as one of their top New York car rentals. This cute little car rental is perfect for couples or individuals planning a trip to the city, and even small families will enjoy the spacious interior of the manageable New York car rental.
The second generation Dodge Neon is a totally redesigned version of the original vehicle. Changes were made to the bodywork, the interior, the engine well, pretty much everything! Although the new Dodge Neon New York car rentals look similar to the older versions, there isn't really anything the same on both vehicles, except for the ovoid headlamps. The front hood design has become more integrated while the rear tail-lamp design helps to accentuate the pronounced wheel-wells. In fact, the whole profile of the vehicle was revamped for the new millennium, giving the car a new aggressive cab-forward look. The new aerodynamics on this vehicle helped to repel water and wind noise providing a calm and quiet interior. This new body structure is also extremely rigid, creating a smooth and enjoyable New York car rental driving experience.
Inside the Dodge Neon New York car rental you'll be surprised at how much room you'll find. The larger cabin offers plenty of head and hip room for front passengers, while rear occupants benefit from increased shoulder and leg space. The dash and instrument panel design is also totally new and sporty. Standard features in the second generation Dodge Neon New York car rental include four cup holders, and an AM/FM/Cassette six speaker stereo. The Dodge Neon New York car rental is a great car rental for travellers looking to get a lot of vehicle for a little price!
The Dodge Neon New York car rental is a great vehicle to drive now that there is less wind noise and vibration. The second generation of Dodge Neon's are now comparable to other heavy hitting small cars like the Honda Civic and Chevy Cavalier, often ranking above them in customer satisfaction and popularity. Overall ride quality was greatly improved on the new Dodge Neon thanks to specially designed independent front and rear suspension. The newly designed 4 cylinder engine is more powerful than previous motors, while a new air intake system helped make this New York car rental quicker and more efficient on the road. The brake system, timing belt cover and even the exhaust manifold were redesigned on this vehicle – this attention to detail helped make the Dodge Neon, quieter, quicker and even more fun to drive!
The Dodge Neon discount car rental is a great vehicle. The combination of a fun and flirty exterior, functional interior, and powerful engine make this New York car rental a real winner in the automotive world. With its smooth ride and exquisite handling, the Dodge Neon New York car rental is a great choice for all kinds of Big Apple travelers.
For more details on the availability of models at AAMCAR Discount Car Rental please call here >>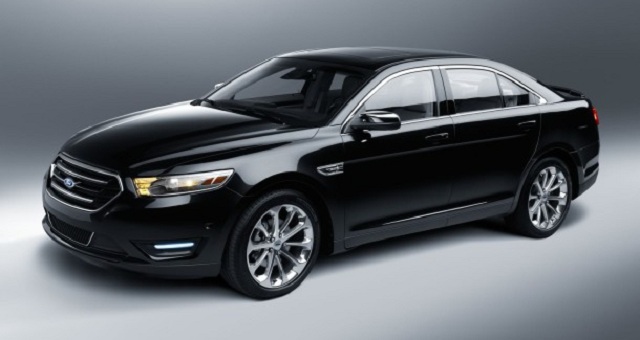 The Ford Taurus is one of the finest sedan New York car rentals available from AAMCAR Discount Car Rental. Not only is it cheap, but it's also one of the most popular vehicles ever produced by Ford, thanks to unprecedented customer demand and satisfaction. The Taurus has always been pushing the envelope when it comes to styling; one look at the third generation of these vehicles an you either love the oval motif, or hate it! The fourth generation of the highly anticipated Ford Taurus New York car rental began production in the year 2000. These new models toned down the oval fixation, providing a sleek and neat package perfect for all types of travelers. The engine in the Ford Taurus New York car rental is also a work of fine design, thanks to powertrain upgrade and state-of-the-art modern technology. AAMCAR Discount Car Rental is very excited to offer this competent and comfortable vehicle as one of their most popular New York car rentals! If you'd like to rent the Ford Taurus please fill out the online application now, or continue reading to learn about all of the great features available on the Ford Taurus New York car rental! (Models and availability may vary from what is stated here, please contact AAMCAR Discount Car Rental for more details.)
The exterior of the Ford Taurus New York car rental is easily distinguishable from other vehicles. The creative body contours of this car aren't quite like any other vehicle out there, making the Ford Taurus New York car rental a unique and original vehicle. The broad grille adds an aggressive look to the fourth generation of Taurus's while the headlights are bigger and brighter. Once you climb inside the Taurus you'll be impressed by just how much head and leg room can be found in this sedan. The cab forward layout of the Ford Taurus creates an open area inside the vehicle resulting in enhanced comfort and increased visibility. The layout of the Taurus's interior is relatively simple and easy to follow. All of the buttons and switches can be found right where you expect them, while the power adjustable pedals of the fourth generation allow for the supreme level of driver comfort. The Ford Taurus has seating for five full grown passengers, making it a fantastic vehicle for family vacations or road trips with old friends. The front bucket seats are well designed an offer support in all the right places, while the rear bench seat offers two semi-bucket designs complete with a pull down armrest (when the center seat is unoccupied.)
Driving the Ford Taurus New York car rental is an absolute joy thanks to a highly responsive V6 engine and a mirage of other technical upgrades. The automatic 4 speed transmission is quiet and almost entirely unnoticed while the modern traction control helps to keep the vehicle traveling smooth on all types of surface conditions. The chassis of the vehicle is built sturdy, creating a welcome home for the Duratec engine and cushiony shock absorbers. Braking is safe and efficient in the Ford Taurus New York car rental thanks to the highly regarded ABS system.
The fourth generation of Ford Taurus's come in two different trim levels, the base LX and the SE sedan and wagon. Both of the vehicles perform remarkably well and offer a plethora of comfort and styling. The Ford Taurus New York car rental is a completely functional and drivable vehicle, perfect for a variety of different Big Apple visitors. The Ford Taurus is a wonderful family sedan with a heart of a sports car, so don't miss out on your opportunity to take it for a ride! The handling in this New York car rental is crisp and smooth, a satisfying sensation for all levels of drivers! Inside the Taurus you'll find nothing but organization and versatility, two must-haves in today's day and age!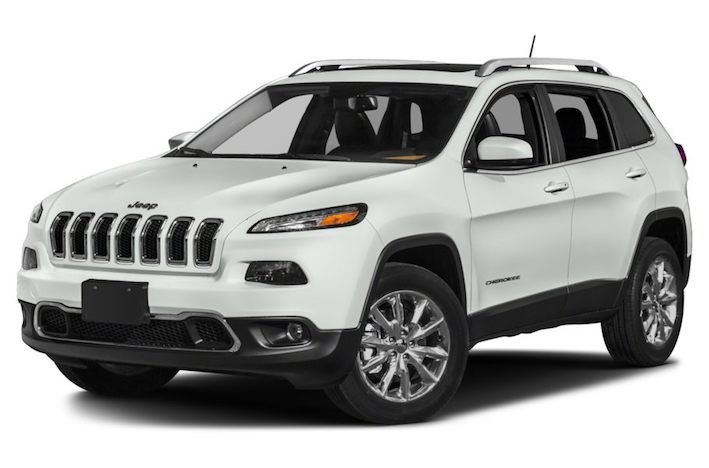 When the Jeep Cherokee first hit the road in the early 1980s it was designed like other full-size sport utility vehicles – big and clunky. All of this was about to change though! In 1984 the Jeep Cherokee was credited as the first modern SUV, thanks to a new unibody construction that combined station wagon characteristics with a little pickup truck frame. Since then the Jeep Cherokee has attracted a major fan base around the world as a totally functional sport utility vehicle. This customer demand has kept the Jeep Cherokee in production well past its expected due date, finally ending production in 2001. The popular Jeep Grand Cherokee started-up where this solid, inexpensive SUV left off, continuing the legacy of the Jeep SUV. AMMCAR is excited to offer this New York car rental to visitors planning a vacation to the Big Apple area. Whether you're in need of some extra cargo space, or extra passenger room the original SUV Jeep Cherokee New York car rental is the perfect vehicle for you!
The final generation of the Jeep Cherokee began in 1997 and was completed in 2001. A powerful V6 engine was added to the Jeep Cherokee in '01, which sported a top notch low-emissions government certification. The Jeep Cherokee is a tough little SUV complete with the Jeep staple four-wheel drive. This SUV is designed with a higher rigidity than most other vehicles, thanks to a lighter body weight and wonderful handling.
The Jeep Cherokee is coined as the first SUV vehicle to combine four door versatility with the automotive comfort of a mid-size sedan. This SUV New York car rental is a no-nonsense vehicle that provides practical styling with an economical design. Although the interior isn't as luxurious as some of the more modern SUV, the Jeep Cherokee is still a remarkably comfortable vehicle. The seats in the Jeep Cherokee are snug and offer plenty of support, while features like air conditioning and a powerful sound system help add to the Jeep driving experience.
The off-roading capabilities of the Jeep Cherokee New York car rental are phenomenal. Thanks to its light curb weight the Jeep Cherokee is in a class all its own; this surprisingly agile SUV New York car rental is an absolute pleasure to drive in Big Apple traffic because it can quickly and nimbly dodge in and out of traffic jams, avoiding pothole craters like a pro! Plus if you ever feel the need to take a walk on the wide side, this sporty SUV can take to the trails like no other vehicle out there. All Jeep vehicles are built tough, and the Cherokee New York car rental is no exception; the combination of ground clearance and a short wheelbase make the Cherokee at home in almost any type of terrain. The Selec-Trac four wheel drive system available on some Jeep Cherokee models helps to enhance driving in undesirable situations like snow or rain, resulting in increased driver control.
Although this vehicle isn't as flashy as more modern SUVs, the Jeep Cherokee New York car rental can still get the job done quickly and efficiently. The exterior design of the vehicle is rustic and tough, thanks to great body lines and a sturdy box facade. The classic front grille of the Cherokee reminds you that you're driving a Jeep, while the roof rack is ready and waiting for all sorts of outdoor gear! The Jeep Cherokee is also well equipped with plenty of cargo space, perfect for packing picnics or storing shopping bags! There's also enough passenger space in this SUV rental to chauffeur friends and family all over the wonderful state of New York without cramping anyone's style. If you would like more information on the Jeep Cherokee New York car rental, please feel free to contact the AAMCAR Discount Car Rental offices.