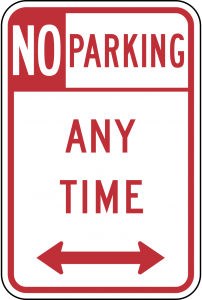 Getting around the Big Apple in your New York car rental can sometimes be a bit tricky what with rush hour traffic and impatient cab drivers. Parking in New York City can also be a bit tricky and can even get pricy if you're not familiar with the city parking garages and open air lots. With over 7 million people living and working in the greater New York are everyday finding a parking often becomes a little stressful. As a New York car renter it is important to take extra precautions to keep your car safe. The following information will help to guard your New York Car rental against unwanted damage and unnecessary tickets.
Parking Your New York Car Rental Safely:
Avoid leaving any valuable goods inside your car. All shopping bags or purses should be stowed safely in the truck of your vehicle along with any personal valuables. The likelihood of a thief targeting your vehicle diminishes greatly if there is nothing worth stealing visible. Of course you should always lock all of your car doors and ensure that all windows are tightly shut. Also, make sure to feed the parking meter regularly to avoid the wrath of the meter maid. New York issues over 14 million parking summons every year, resulting in approximately 800 vehicles being impounded. No one wants to deal with that sort of a hassle during a vacation to the Big Apple, so be sure to put some extra coins into the meter. If you're planning to park at a meter on the street, there are a few legalities that you should know of.
The City of New York suspends alternate side parking regulations on all 32 legal and religious holidays. This includes Thanksgiving, Christmas Eve and Day, along with Labor Day and Easter. For more information on other holidays visit www.ci.nyc.ny.us. This policy is enforced by the Department of Transportation, the Department of Sanitation and the Police Department, so don't try and give them the slip!
On major legal holidays all No Stopping, No Standing and No Parking signs are suspended. The only exceptions to this rule are all of the No Parking / No Standing Anytime signs.
Parking meter regulations are also suspended on major legal holidays.
If you're a little unsure about parking your New York car rental at a meter why not try one of the open air lots or parking garages. Watch for signs advertising these lots as they are located all over the greater New York area. Many lots also use the help of employees to attract business. If you see an attendant standing at the curbside motioning cars in, chances are there is a parking lot near by. Depending on where you are in New York City garage rates may range from $6 to $15 for the first hour of parking, to approximately $40 a day, with lower rates on Sundays. Be prepared to pay the most money if you're visiting Midtown Manhattan as this area sees an immense volume of traffic daily. If you're planning to use one of these open air lots or parking garages look for empty spots close to street lights or pedestrian activity. A thief or vandal is more likely to prey on a car shrouded in darkness, than one that is highly visible.
Another alternative method of parking in New York City is a Professional Valet Parking Service. This new high-tech operation allows you to go online and book, ahead of time, a parking spot in any of 175 parking garages in and around the Big Apple. The rates are calculated by the hour and which garage you choose. Spots can be booked by the hour, day, week or moth. For more information on this revolutionary parking technology, please call 877-PARKING or go online at www.iconparking,com for more details.