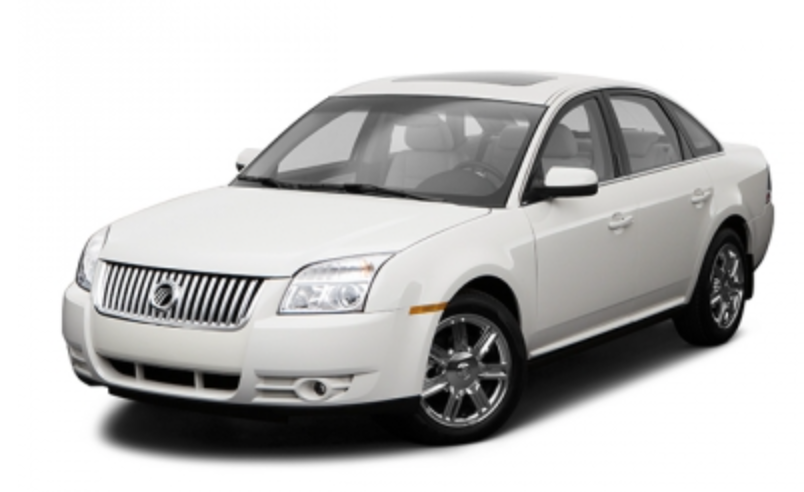 If you're looking for a dependable, practical New York car rental, look no further than the Mercury Sable rental from AAMCAR. This handsome automobile has a somewhat laid back conservative appearance, while at the same time providing safety, comfort and peace of mind. Larger than most current mid-sized automobiles, the Mercury Sable New York car rental is spacious and open, a perfect family car rental. Trunk space in the Mercury Sable is also quite extensive, perfect for lots of luggage or tons of shopping bags! AAMCAR invites you to take a closer look at the Mercury Sable New York car rental and then encourages you to reserve your vehicle today!
Major improvements were made to the Mercury Sable for the 2000 automotive year, making the Sable one of the best family cars on the market. From mechanical specifications to its fashion-forward appearance, the Mercury Sable offers a wonderful driving experience. Everything about the Sable is sensible, from its contemporary instrument panel to responsive handling and aerodynamic design. New body contours, a larger grille and angular fenders help propel the Sable into the 21st century, while the vigorous V6 engine adds a new level of excitement to the everyday family car rental!
The interior of the Mercury Sable New York car rental is perfect for families planning a vacation to the Big Apple. With seating for five or six passengers, with a total passenger are of over 102 cubic feet, there's plenty of room for rowdy children and growing teenagers. The Mercury Sable is a practical family vehicle that offers easy to understand controls and instrumentation that makes driving fun and easy. The Mercury Sable is also a great vehicle for family safety. NHSTA has awarded the Sable with five star front crash test ratings, thanks to dual-stage front airbags. These airbags can sense the severity of impact during a crash which will result in the deployment of the bags at two separate levels. Seatbelts are also standard on this New York car rental.
Driving a family sedan doesn't normally inspire a lot of fun, but driving the Mercury Sable New York car rental will definitely change your mind! This car is amazingly agile and controllable thanks to a stiff chassis and great engine. The recalibrated front suspension, in sync with the live-wire steering makes the Mercury Sable feel like a sports car on the open road, cornering like a dream! The Mercury Sable achieves a great equilibrium between a family sedan and sports car, attracting all sorts of different drivers to this New York car rental. An optional Duratec engine is also available on the Mercury Sable, as a replacement for the stock Vulcan engine, which turns this vehicle into a true work of art. The Duratec engine allows for easy acceleration on open New York expressways, making hectic Big Apple driving an almost enjoyable experience.
The Mercury Sable is available in GS and LS version, which include a stylish wagon model. All 2003 Sables come with a variety of features including AM/FM stereo systems, power windows and locks, air conditioning, a tilt adjustable steering column, child safety locks and much more. The standard four speed automatic transmission makes for smooth gear transitions while the four-wheel disc brakes help to stop the New York car rental quickly and efficiently. The Mercury Sable comfortably blends function with excitement, creating a wonderful New York car rental that simply must be noticed. AAMCAR strongly recommends this car as a great family New York car rental, but it is also a great rental vehicle for traveling businesspeople and couples. This functional vehicle is easy to drive, while at the same time boasting a safety record that simply cannot be ignored. For more information on model availability please contact AAMCAR by calling toll-free at 1-800-722-6923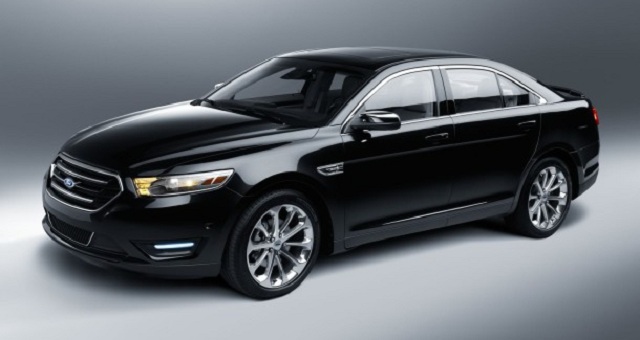 The Ford Taurus is one of the finest sedan New York car rentals available from AAMCAR Discount Car Rental. Not only is it cheap, but it's also one of the most popular vehicles ever produced by Ford, thanks to unprecedented customer demand and satisfaction. The Taurus has always been pushing the envelope when it comes to styling; one look at the third generation of these vehicles an you either love the oval motif, or hate it! The fourth generation of the highly anticipated Ford Taurus New York car rental began production in the year 2000. These new models toned down the oval fixation, providing a sleek and neat package perfect for all types of travelers. The engine in the Ford Taurus New York car rental is also a work of fine design, thanks to powertrain upgrade and state-of-the-art modern technology. AAMCAR Discount Car Rental is very excited to offer this competent and comfortable vehicle as one of their most popular New York car rentals! If you'd like to rent the Ford Taurus please fill out the online application now, or continue reading to learn about all of the great features available on the Ford Taurus New York car rental! (Models and availability may vary from what is stated here, please contact AAMCAR Discount Car Rental for more details.)
The exterior of the Ford Taurus New York car rental is easily distinguishable from other vehicles. The creative body contours of this car aren't quite like any other vehicle out there, making the Ford Taurus New York car rental a unique and original vehicle. The broad grille adds an aggressive look to the fourth generation of Taurus's while the headlights are bigger and brighter. Once you climb inside the Taurus you'll be impressed by just how much head and leg room can be found in this sedan. The cab forward layout of the Ford Taurus creates an open area inside the vehicle resulting in enhanced comfort and increased visibility. The layout of the Taurus's interior is relatively simple and easy to follow. All of the buttons and switches can be found right where you expect them, while the power adjustable pedals of the fourth generation allow for the supreme level of driver comfort. The Ford Taurus has seating for five full grown passengers, making it a fantastic vehicle for family vacations or road trips with old friends. The front bucket seats are well designed an offer support in all the right places, while the rear bench seat offers two semi-bucket designs complete with a pull down armrest (when the center seat is unoccupied.)
Driving the Ford Taurus New York car rental is an absolute joy thanks to a highly responsive V6 engine and a mirage of other technical upgrades. The automatic 4 speed transmission is quiet and almost entirely unnoticed while the modern traction control helps to keep the vehicle traveling smooth on all types of surface conditions. The chassis of the vehicle is built sturdy, creating a welcome home for the Duratec engine and cushiony shock absorbers. Braking is safe and efficient in the Ford Taurus New York car rental thanks to the highly regarded ABS system.
The fourth generation of Ford Taurus's come in two different trim levels, the base LX and the SE sedan and wagon. Both of the vehicles perform remarkably well and offer a plethora of comfort and styling. The Ford Taurus New York car rental is a completely functional and drivable vehicle, perfect for a variety of different Big Apple visitors. The Ford Taurus is a wonderful family sedan with a heart of a sports car, so don't miss out on your opportunity to take it for a ride! The handling in this New York car rental is crisp and smooth, a satisfying sensation for all levels of drivers! Inside the Taurus you'll find nothing but organization and versatility, two must-haves in today's day and age!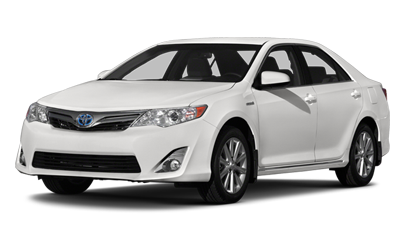 Chevrolet Impala, Toyota Camry or Similar
Little wonder why AAMCAR is the choice for New Yorker locals and visitors internationally! The Taurus combines spacious comfort with world class appeal. All have CD players and are very reasonable on the gas consumption.
The 4 door full-size car is fuel efficient, seats 5 people comfortably and offers a smooth pleasant ride.   The spacious interior and large trunk makes it agreat carchoice for long trips.The cars are equipped with All Season Tires, ABS Brakes and Cruise Control for your safety and convenience.  To make your travel more enjoyable, the cars equipped with FM/AM Radio, CD Player, Bluetooth, USB and Auxiliary port.