We've all heard about it; the glitz and the glamour of New York City. Everybody dreams about going to the Big Apple and now, lucky for you, you're on your way to being smack dab in the middle of it all! But where should a tourist start? New York is full of attractions, but how do you know which ones to see and which ones to skip? Well this depends, of course, on personally preference. If you're more into business, you'll definitely want to check out New York Stock Exchange.
More interested in the true New York monuments? Then you'll be more interested in the Statue of Liberty or Central Park. What ever your interests are, New York is sure to have something of interest for you. Just make sure to reserve yourself a New York City rental car - because if you want to see all that New York has to offer, you're definitely going to need a personal means of transportation!
Central Park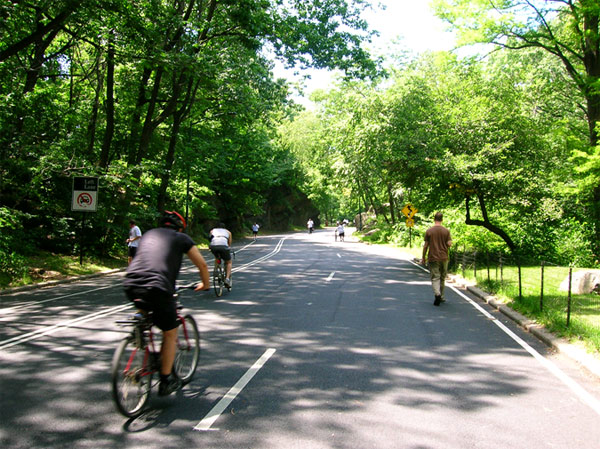 Central Park is by far one of the most historic attractions in New York City. Located in the centre of Manhattan, Central Park covers 843 acres, which includes 7 bodies of water, 250 acres of lawns and 136 acres of woods. There are 21 playgrounds within the park along with a one of a kind Carousel. Central Park is surrounded by a huge drive for those of you who wish to simply drive past it in your New York car rental, but for those of you who want to get out and enjoy the scenery feel free to take a walk along some of the 58 miles of pedestrian paths within the park. For more information on Central Park visit the official site at
www.centralparknyc.org/
.
The Statue of Liberty
The Statue of Liberty, located on the Liberty Island in New York Harbor, is more than just a National Monument. This statue was a gift to American from the people of France as a Gift of friendship and has become known as a universal symbol for political freedom and democracy. The parks hours are currently from 8:30AM to 5:00PM and a limited number of tickets are available to experience a special insiders' view of the Lady Liberty. Call 1-866-STATUE if you are calling from within the U.S. [(212) 269-5755 from outside] for more information on tickets or visit
www.statuereservations.com
.
Times Square
Why not visit the "Crossroads of the World"? Times Square is where all the action is at in NYC so hop in the New York City car rental and check out all the sights. From monster billboards and classy restaurants, to designer shops and corporate headquarters, Times Square is THE place to be in NYC!
Empire State Building
Undoubtedly one of the most easily recognizable buildings on the New York City skyline is the Empire State building. At a towering 102 stories tall this massive structure offers one of the best panoramic views of the city. For more information call (212) 736-3100.
The New York Stock Exchange
Every year over 700,000 tourists visit the New York Stock Exchange to take part in Guided Tours that provide the opportunity to learn about the important world of high finance. The NYSE is one of New York City's top ten tourist attractions and it offers a wide variety of interactive displays that answer common questions and help to educate visitors on the impacts made by the stock market. This trip can prove to be a once in a lifetime opportunity so be sure to visit the New York Stock Exchange in your New York car rental; it isn't everyday that you get to see big business taking place on the trading floor!
BLIND NY
New York Talks and Walks
New York City walking tours provide a unique entertaining and educational site-seeing perspective on the Big Apple. New York Talks and Walks are led by Dr. Philip E. Schoenberg and his entourage of NYC experts. Offering over 100 different tours, Dr. Phil and his NYC experts also customize their New York City walking tours to suit the needs of your family, group, association, or special occasion.
Please visit:
http://newyorktalksandwalks.com/